Dear Juliet
January 17, 2011
January 14, 2011

Dear Juliet,


I love him.


It is what my heart is telling me – racing when our eyes meet, and aching when he's gone. Every passing day, this endless play continues. Discrete glances, tension in the air, the despicable silence.

He loved me first, Juliet. We share only one class, Spanish, and he used to sit behind me. In the beginning of the school year, he grinned and flirted, kicking my chair while attempting to make conversation with me. I blushed and stared at the floor, unsure how to act with all this attention. But he has a certain charm; maybe it's the spirited twinkle in his eyes or the music in his laughter that became utterly enchanting to me.

We started to talk after class. Soon, it became brunch, lunch and after school. Our conversations normally began with "How was your day?" or "What did you do yesterday?" and were usually flanked with periods of awkward silence, where none of us knew what to say. I'm an exceptionally difficult person to talk to. The truth was, I'd been intimidated by him. He's popular, incredibly smart, and funny. I never had the nerve to speak more than two-word sentences to him.

That September night, we danced under the sparkle of the disco lights in the school gym. The memories still cling to me as I play them over again. The heated flush on my cheeks, the lightheaded sensation, my arms around his neck. My friends had kept prodding him to ask me to dance; otherwise I think he wouldn't have. Still, it was one of the best moments of my life.

You could say our relationship swept forward. He added me as a contact on Gmail. We talked even more. I discovered he had a deeper understanding of life than most of the people I knew. During our cyber conversations, he'd sometimes reflect upon the world with Dan Brown writing or references from the TIME magazine. So, I branded him with the name "grasshopper", for his thoughtfulness and intuition. The name stuck between our regular emails.

On the day before my birthday, he signed my birthday card after the last school bell. At the very end of his "letter", he wrote the following:

HEY! You know what!

A blank space, then the underlined words:


I think I like you.

I just sat there, dumbfounded, though I had known it all along. He stood up and left. When I got home, I tried to think of what I could've said. None of the responses I thought of seemed right.

After Thanksgiving break, he didn't reply my last email. Our chats became less and less frequent. I didn't know why, and I was too nervous to confront him. There are things you regret in life, Juliet. That was one of them.

December came, and so did the next school dance. A friend of mine would always inquire, "Did he ask you yet?" My response was a blunt "No" each time. "He's just so slow," my friend would sigh. I didn't feel like going to the dance, but I went anyway, propelled by others' pleads.

Most of the time I sat on the bleachers, watching my classmates dance to the beat of Ke$ha. Honestly, I hadn't felt like striking a dance move or maneuvering my arms to the robot. Playing with my house keys idly, I wondered whether I could still ditch the dance. That is, until he sat down next to me.

"Hi," he'd said.

"Hi." I had been very, very aware of his foot touching mine.

Silence.

"You look bored."

"Yeah." It was a stupid answer, I know.

More silence. The DJ morphed the song into Katy Perry.

"You didn't talk to me for two weeks," he'd finally said. So he counted too, huh?

"Yeah."

How stupid could I have gotten? There he was, dishing out another chance for me to talk to him. But I'd let it pass my fingertips, knowing and unknowing at the same time. He didn't talk to me again.

And I wonder now, what I could have done. Faked an illness, broken a leg, ace a Spanish test, just so he would talk to me? No. I should have talked to him. But I'd sat back and watched, being the observer in life I am. As of now, he's moved on and has a girlfriend, who's pretty and smart. Maybe I am jealous of her, but I'm not looking for revenge. There's something sweeter and better than revenge. She's happy, he's happy.

On the rare occasion our eyes do happen to find each other, it's the remnants of what was there before. The story of us didn't end the way I thought it would. And there's the hole in my heart.

Juliet, I can't do anything now. You can't help me. I write to you because I can. Today, I look back on the months I had with him and see what I could have done differently. What I should have done, and I learn from my mistakes. I wish I can change all this now. But it's too late.



He was my Romeo, and I loved him last.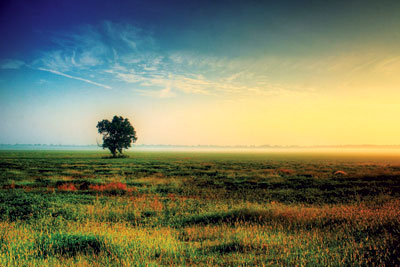 © Taylor M., Pelham, AL