Harmony
February 20, 2011
The black and white of the keys jump our, as the faded hues of an overgrown lawn appear to be stunningly vibrant to the eyes of a fugitive escaped from his moldy cell. The monochrome finish is beautifully appealing in its perfect, blocked contrast. Yet an ominous undertone of darkness lurks along the pristine ebony and ivory road, much like the bitter, grainy streak of bean pronounced in a mug of mocha. This darkness crawls between the fissures of the keys, yet it seems to harmonize with the powdery perfection of the pure black and white canvas it intrudes upon.
Taking a delicate sip of the warm air scented by human breath, she tentatively begins to play. The darkness is gone now, the only thing that exists now is light, ethereal and sparkling. Invisible, but transcending the senses; skipping along, delicate like droplets of rain skittering along a puddle, a jocular impromptu makes its way across the stage. Gradually, the frantic melody simmers down to a mellow waltz.
The audience hears the melded swirl of dark and light, deep and high, just as one perceives the harmony of yin and yang. But the melodies retain forms that are distinct, forming something that is more a conglomerate than a bland alloy of gray.
Just as slowly, the beautiful tune comes to an end, the raindrops tinkling into oblivion. The crystalline silence is the perfect compliment to the song.
The icy silence sublimes, hissing as it disengages from the flame as the crowd begins to applaud.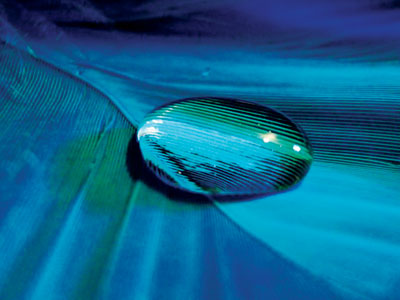 © Hui Y., Potsdam, NY