Are You Happy Now?
April 26, 2011
"She was my best friend. She was happy with less than everyone else. She deserved more than anyone could give her. Now she's gone, and I am dying inside for just five more minutes with her. Bye, Daccotah." Anna stepped down from the podium. She was breathing hard, tears running down her face, racing each other to her chin. She covered her face and walked around the coffin to the front. The open coffin showed a beautiful girl, dark hair flowing around a smooth face, one from a magazine. The eyes were closed, the hands rested on her stomach. The whole thing screamed peaceful.

"I hope your happy, Daccotah." Anna whispered, voice cracking. She turned and walked to her seat in the back of the church.

A tall dark haired girl stood from her seat two pews back from the front. She marched up to the podium. She stood there taking in the scene. She rested her hands on the polished wood of the podium. She had never really been in a church. She glanced at all the stain glass windows the mourning people in the pews, the organ and piano on her left side, the choir risers on her right. She took a deep breath, and felt hot tears slide down her face.

"Daccotah, was my only sister. She was older than me, and even though she was only a year older than me, she was better at everything. She was better at dancing. Better at telling jokes. Better in school. She had more friends than me. She was always prettier than me, the star of our Christmas pictures. But now, I know one thing she's not good at. I'm not going to say it, because we all know what it is. I miss her. Everyday. I can't walk to the bathroom with out passing her room, which smells like her perfume. I can't take a shower, because I see her shampoo and conditioner bottles in there. I can't walk in the kitchen because I see her pictures on the fridge. Sometimes when I am looking for something to wear in the morning, I see something of hers that got mixed up in the laundry and put in my room. It's hard, everyday. I want her back, but she made her own decision, her own choice to leave us, and we are all suffering for it." Lacey stepped down from the podium, glancing at the church again. She walked around to the front of the coffin.

"Bye Daccotah," Lacey traced the edge of the casket, wanting to hug Daccotah one more time. She turned from Daccotah, walking back to her seat.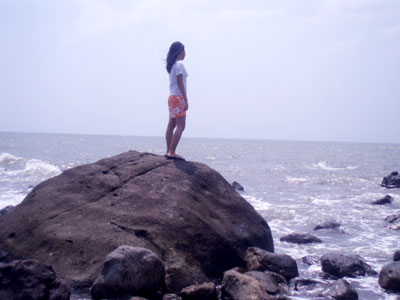 © Grace L., Bacolod City, Philippines