I Just Want A Better Picture
June 1, 2011
Doretta picked up the photo she had taken only a few weeks ago, before Suzana had gone missing. She admired the beautiful blond girl she saw. Suzana's blond hair was not perfectly straight, but it was pushed away from her face slightly, her brown eyes were looking off in the distance, her eye lashes were the perfect length. She was smiling, her white teeth shining. Her skin appeared flawless and perfect. Doretta's throat swelled up and she looked in the mirror in front of her to make sure it was not noticeable. She missed Suzana so much. Suzana was her best friend.

Doretta sat Suzana's photo on the mirror's sill and stepped back. She looked at Suzana, then at herself, but her eyes fell back onto the picture of Suzana. What if she never took another picture of Suzana, never got one where it showed Suzana's silliness, her funny side, the side that was best friends with Doretta. Suzana's photos were like pictures of a model, one that was as 2 dimensional as the paper is was printed on. That sounds mean to say about Suzana, but Doretta wanted to remember the Suzana that was 3-D.

Doretta pushed the photo to the floor, but it landed face up. Staring down at Suzana, Doretta felt terrible sadness swallow her up. She knelt down to the floor, picking photo up with ease. The cradled it gently in her hands and set it back up on the mirror's sill. Doretta left it there, and she turned and left the house.

Outside, Doretta watched as little kids ran around on the sidewalk and in the grass across the street. They didn't care about Suzana. They thought it was all a joke. Suzana had ran away once before, her mother had forced her to it. Doretta understood. Suzana's mom expected to much out of Suzana sometimes. Suzana was gone a week before she came home. No one knows where she went, but me. She told me one night when I was over at her house.

"Doretta, remember when I ran away?" Suzana was lying on her bedroom floor, staring up at the light above her.

"Yeah," I was brushing my hair with her hair brush in front of the mirror.

"I went to the that old cabin in the arboretum." Suzana grinned and the light bounced off her happy face, but I could tell it was fake.

"Why would you go there?" I asked setting her brush down and turning to look at her.

"It was peaceful. Here is so chaotic and frustrating, there it is so peaceful." Suzana looked like she was in a dream then, I remember because her eyes seemed to be looking farther on than the light and the ceiling, farther than any human's eyes could look. Suzana shut her eyes then and then cracked a joke and the moment was over.

Doretta walked out to the street and turned towards the road that led to the arboretum. She hadn't wanted to check if she was there, but Doretta missed Suzana so much she was willing to make the mile and a half walk out to check. Doretta speed walked the whole way, not feeling anything. She was willing Suzana to be there over and over in her head. She got to the gate and mixed in with a large family as she passed the guards. They were always suspicious of lone teens.

She checked the map posted by the split of paths and recognized the bend in the creek where the old cabin was. She headed off down Robin Trail. She passed the Bird Feeders Clearing and went down the dirt path down hill called Hiker's Trail. The trail was narrow and tree roots formed natural steps. She made her way to the creek and followed the trail along side it. She saw the cliff rise up and the creek bend around it. She caught a glimpse of the cabin in question and a cold sweat broke out on the back of her neck. She jumped over the creek in a dry spot and started to climb the cliff side. She prayed no one would come around and catch her. She made it to the top and crawled away from the edge. The was surrounded by trees and dying leaves covered the ground.

"I shouldn't have told you my hiding spot." The voice made Doretta jump.

"Suzana!" She scrambled to her feet and hurried to her, hugging her fiercely. "Oh, come home, you can't live up here much longer. It's been 2 weeks now."

"I like it here," Suzana grinned and stepped back. "Let me show you around." She reached for Doretta's hand, but Doretta jerked her hand away before she could grab it.

"I don't want to see it, I want you to come home. You can come live with me if things at home are rough. Are you fighting with your mom again?" Doretta's face was wrinkled up with worry.

"No. We were actually on happy terms when I left." Suzana crossed her arms.

"Then why did you leave," Doretta was confused now.

"Because I wanted, too." Suzana scrunched up her nose.

"Your so dumb," Doretta stepped forward and gave Suzana a little shove.

"Don't push me," Suzana pushed back, harder.

"Don't push me, either," Doretta said it quietly and Suzana couldn't help but step forward and push her once more, a little harder. Suzana didn't realize how close to the edge Doretta was standing when she pushed her. She pressed her hands to her mouth and watched in horror as Doretta's body plunged over the edge and into the shallow, rocky creek.

Doretta's scream echoed around her and she felt like screaming, too, but her voice was lost.

"Doretta!" Suzana dropped to her knees and looked over, crying hard now. She glimped the mangled looking body lying in broken in the creek water, face down. She turned away, getting sick and cried.

"I'm coming!" She screamed and scrambled down the cliff side, scraping herself up good. She reached Doretta, but she was dead. Suzana sobbed on the soaked girl. Her best friend.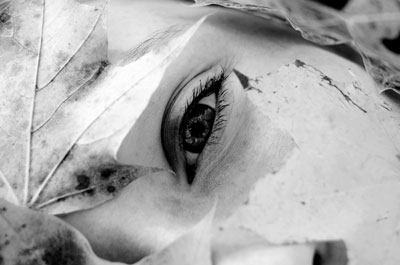 © Michelle K., Vancouver, WA