Lost Sisters
May 25, 2011
"Daddy!" I screamed as I shot out of bed. The nightmares had once again enveloped me, making breathing difficult. Before I could stop myself tears began to stream down my frozen cheeks. "It was just a dream," I whispered repeatedly to myself. Only it wasn't a dream. My parents were really gone, and the dreams were my constant reminder of that.
"Amora," My sister began. "Are you all right? This has happened all too often." Kalora couldn't understand why I was so overcomes by sorrow. She was able to move past the death of our parents slightly more quickly then I was able to. Perhaps it was due to her absence of a heart.
"I'm fine. Kalora, go back to sleep. You don't want Sora to wake up, do you?"
"I suppose not. She spends all her waking hours crying. At least you have the decency to do it while you sleep," Kalora told me coldly.
"Thank you for the undying support sissy. Go back to sleep before The Bird catches us awake." The Bird was our lovely night watch. She was the extra security to an almost perfect alarm system. Heaven forbid anyone ever tried to leave the orphanage.
The Bird, Mrs. Washburn, was like a vulture looking for scraps. She was lean, angry, and in charge. She acted as disciplinarian, and she took her job seriously. She firmly believed that as soon as you spare the rod, you spoil the child. With the knowledge of her mindset, who would dare disagree?
Mrs. Washburn knelt down beside me. She mouthed her orders to me and I said a silent prayer in response. The prayer only died down when I reached the dreaded lair. "Enter," her raspy voice called out. I entered the room with my eyes glued to the floor.
"Ma'am, I apologize for being up at this hour. I take full responsibility and will tolerate any punishment you choose to give me!" I yelled in a single breath.
She didn't let out an honest response at first, just laughter."I suppose I ought to punish you for that, but that isn't why I asked you to come to my office. I heard you wake with a start. I'm concerned for you. This has become a common occurrence, and I think you should go to counseling. I worry you may scare Kalora. I would of course permit Sora to join you. You both need some assistance moving on." Her voice shot needles through my skin.
"Mrs. Washburn, I don't need someone who doesn't know me passing judgment and telling me what I am doing wrong. I have myself for that and I do a fine job. Thank you for your concern, but if I'm not in any trouble, I would like to go back to bed."
"Go ahead," Mrs. Washburn began. "I don't want to see or hear you awake for the rest of the month. You have an hour left to sleep. Please try to enjoy it. Now get out of my office."
"Yes ma'am. Goodnight," I told her as I walked away.
As I laid back down I pondered many things. I questioned why our grandmother chose this orphanage for my sisters and me. I wondered why she didn't take care of us herself. I even interrogated God on his intentions with stealing my family from me. I asked so many questions, but came away with no answers. Perhaps I used less of my brain than I should have. Or perhaps my mind just wasn't mature enough to reveal the answers I so desperately needed. Whatever the case, I simply couldn't understand.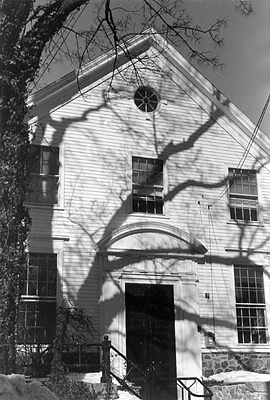 © Lena K., Marblehead, MA