Avery's Accident
October 5, 2011
The car wasn't going that fast, but just fast enough to knock Avery down, hard. My breath caught in my throat as I watched Avery walking across that faded cross walk and that silvery car come around the curve. The collided in the middle and I watched in shock as Avery's small frame hit the ground. She didn't move and I ran across the street, despite what had just occurred I still didn't look both ways, and knelt down beside her. I could see the place where head had hit the pavement and the mess of dark hair and blood. I held her face in my hands and I noticed her eyelids flickered slightly.
"Avery! Avery wake up!" I called, the woman who had been driving the car and gotten out and was talking to a 911 operator.
Avery's eyes fluttered open and they stared up as if they were seeing things for the first time. Her eyes found my face and she zeroed in on my eyes.
"Luke, what happened?" Her eye brows furrowed worriedly and I shifted so I lean over her more, and block the sun from her blue eyes.
"A car ran into you, your going to be ok, though." I kept my hands on the sides of her small face and she gave me a small smile.
"My head hurts," she sighed and she shut her eyes for a moment.
"Avery, keep your eyes open."
"No. I'm tired." She squinted at me and the sounds of sirens sounded in the distance. She shut her eyes again.
"Avery. Open your eyes."
She didn't say anything, just kept her eyes shut. For a moment she looked so peaceful, resting there under my hands and the afternoon sunlight illuminating her pale face.
"Avery!" Panic struck up in me. What if something was seriously wrong with her, not just a concussion. "Avery!"
"Is she ok?" The woman hurried over and leaved over me and Avery. She was a middle-aged woman and she wrung her hands nervously.
I stared down at the peaceful Avery and leaned down and kissed her softly on her still lips. She had to live.
The ambulance pulled up now and I felt my self pushed back away from her. She paramedics set to work loading her up on a gurney.
"Can I ride with you?" I asked, as they lifted the gurney up into the ambulance.
"Only immediate family." The man shut the doors and walked around the ambulance. I stood next to the woman, who was breathing heavily now and watched the ambulance drive away.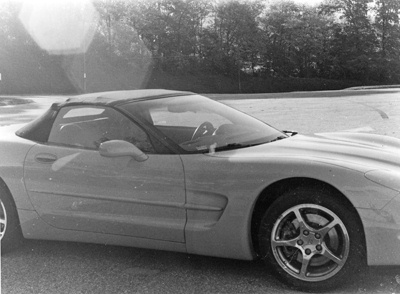 © Sylver S., Milford, CT