Rumor Has It...
November 30, 2011
It all started with a word.
Noise in the hallways surrounds her, but she takes no part in it. People pass her by, mere blurs of color filling her vision anymore. Sometimes they laughed, sometimes they pointed, but their lips always formed her name—sometimes pairing it with a few other choice words.

Hands come from behind, shoving her forward. She lurches, catching sight of an outstretched foot too late. Her books clatter to the floor, and she falls hard onto the unforgiving tile. More laughter.

She scrambles to gather up her books, half have already been kicked down the hall. Moments later, she is back up, shoulders hunched, head down, hoping to be ignored as she once was.

She reaches her locker. The girl standing in front of her turns, acknowledging her existence for the first time in a week. The girl's eyes were bright with anger, accusing wordlessly—for once. She shoves past her. A familiar voice calls out another name the girl has become accustomed too.

Tears sting at her eyes, but she ignores them and hurriedly stuffs books into an already crowded locker. There was nothing she could do.

She walks out to the buses. Chatter still surrounds her, meaningless buzzing now. She watches a group of guys board her bus, the little hope she had of getting home unmolested sinking; things were never good when they came as a group.

Legs shaking slightly, she steps onto the bus, sliding into a front seat. The bus driver frowns at her; the front seats are usually reserved for younger kids. But, she doesn't want to move back. In the back was the group of guys, who were already laughing at some obscene joke. She didn't want to move back.

The bus driver's frown deepens and he turns to tell her to move. She quickly hurries back a few seats, keeping her frame as hunched over as possible. It was only a matter of time before they saw her. Movement stirs in the back, moving forward.

A half hour passes and she steps off the bus, scurrying into her house. She enters, breathing a small sigh of relief as she does. Finally, safe…
***
It was only a matter of time before the words of other students begin to echo in her mind.

It had all started with one word. Then, that word transformed itself into a sentence, then a rumor, and then a discussion. But, she didn't know that. She didn't care; all she knew was that her name was on everyone's lips.

Her backpack slips to the carpeted floor of her living room and she walks upstairs to her bathroom.

It all started with one word, just one simple word. But, like a weed, it grew, multiplied…and it had never stopped.

She arranges her supplies on the bathroom sink—as she always does.

The simple word persisted. It merged itself with her name. Discussions were rampant in the school. Everyone knew. Or thought they knew. Did it really matter which?

She looks at herself in the mirror. Her face was plain: pale cheeks, red lips, eyes that seemed slightly too close together. Was she really that different?

She looks down at the bathroom sink. The metal stares up at her, calling.

It was just one word, a simple, plain word. But, it grew, morphing itself, twisting around her name, rushing through mouths like an unstoppable force. A simple word started it all—just one.
She picks up the knife.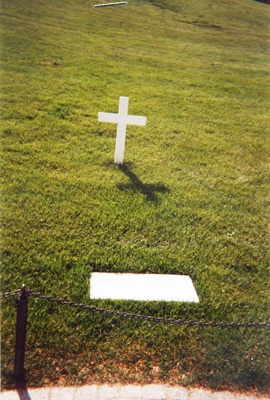 © Whitney T., Glenpool, OK