Champion
January 6, 2012
The beaming rays shot out through the heavens and struck the heat throbbing land. Thick gushes of sweat curved down my brow. My drenched clothes stuck to my skin, and my mouth felt dry and empty. My eyes strained with every glance up to the blinding gleam.
My throat beckoned for nourishment, it had gone unwatered for hours, and the baking heat wasn't doing any good.
With every push of my legs I billowed, up and down and up and down. I could feel the slabs of fat slung against my cheek bone bouncing with every push of motion. My muscles tensed and relaxed, my heart beat like a native american drum, its pound held steady in my chest. My fists were clenched, my back felt the heave of my weight, my eyes were intensely focused on my goal.
Finishing.
The silver and transparent glisten of the icy fresh water mocked me, the distance felt improbable, impossible!
But at the same time of this insanity for thirst, I felt awake, alive. I had the sensation of living, the true feeling of enjoyment. My body functioned with superiority, my lungs took in oxygen which was transfused in my blood, then my heart pumped the red fluid to my muscles to push me forward. I inhaled feeling my own boost of emotion and energy.
My mind soared and my muscles allowed me to triumph. I was quicker than speed. I was faster than wind. I had conquered the speed barrier of man.
My body zoomed, roared, zipped, and sped right past the red ribbon. I dazed through my gaze to the timer…
3:40
My mind imploded. I had done it. I alone had beaten the world record for the shortest mile time on foot!
The thought went in one ear and came out the other, I needed water, and fast! I pushed my torso upright and charged the nearest water stand. I single handedly gulped down ten tiny cups of refreshing ice cold water.
Ahhhhhhhh!
My brain regained functionality. I had won, I was the champion.
My training had payed off, I felt the joy of pride enter my mind. Everyone must be so proud. I must go back to the crowd and share my celebration! My body flew towards the swarm of people and I just fell from my feet. Although my fatigued body did not hit the concrete ground, it fell to the hands of people. I felt the rub and patting of my fans, with my eyes closed I smiled.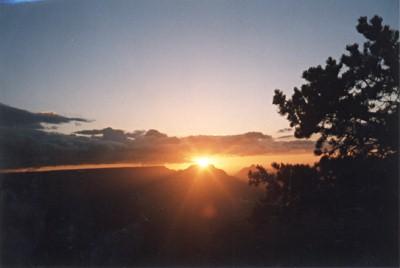 © Amanda T., Scituate, MA