One Bully Too Many
May 9, 2012
"What is going on?" I kept asking myself. "This is not like you Alex," I spoke to myself again. My face was pale and flushed; my eyes were red rimmed, and I couldn't get a grip. "He didn't mean it. You are not a freak," I said trying to cheer myself up. I was able to muster enough confidence, after I re-applied mascara and took a damp paper towel to the dark smudges beneath my eyes, to leave the reassuring walls of the bathroom.

The atmosphere immediately changed from pure solace and peace to obnoxious noises of nasally talking and lockers slamming. I zipped up my hoodie and placed the hood itself firmly on my head. Ignoring all of the crybaby sounds and enunciated "freak" sounds, I made my way down the hallway. I couldn't help but question myself and wonder what I did wrong.

Quietly, I entered Mr. Roger's science class, and sat down in my seat. If anybody had made an attempt to warn me, it still wouldn't have mattered. It would have been nice, though, if someone had. The horrid feeling ripped through me and I could feel blood rushing to my face. Someone poured lemonade all over the base of the chair; which is right where I sat down.

No matter what they did to me, I had always conducted myself as cool and collect. Sadly, though, that was the last straw that finally broke the camel's back.

Everyone was laughing, the teacher was yelling with rage for me, and silent tears were streaming down my face. Slowly I stood, my soaked pants smacking against my dry skin, and made my way out of the room, down the hall, out of the main double doors, and down an unknown road.

I had dealt with one bully too many.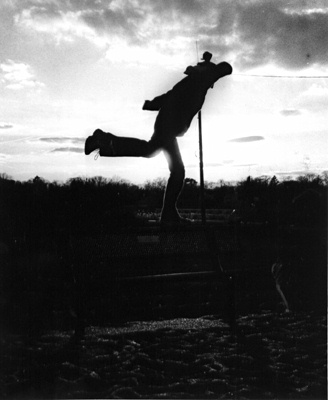 © Jessica H., Marblehead, MA