Recovery: Part 1
May 22, 2012
I don't remember what happened to me. I was told it was raining, and I was riding home with a couple of buddies. I don't know who they were. The car hit a patch of water and hydroplaned out of control. They said when the car crashed, it split into two pieces. I was told that it knocked me out cold, but what happened the next morning is the beginning of my story.

It was black. Where was I? I could hear voices, but I didn't know who they belonged to. My eyelids started to open, and I saw three blurs. As my vision became clearer, I could tell what they looked like, but who were they? The woman came to me and buried her head in my chest, crying her eyes out. She started talking to me.

"Oh, Joshua, thank God you came to!"

"Uh... who are you?"

"Joshua! It's me, your mother; and this is your father!"

"I'm sorry, but I believe you are mistaken."

"Oh, George, what are we going to do? He doesn't know us!"

"Come on Susan. Let's let him rest."

When they left the room, I heard more crying, but the third person stayed. The figure came and stood over my bed, giving me a nauseating feeling.

"I am Doctor Lee. I will be the doctor over your recovery. Everyday you will see a physical therapist. Once a week, you will see a psychologist. Now, breakfast will be served in thirty minutes."

The doctor left. A mirror was on the opposite wall from me. I looked at myself. Who was this person I saw? I became furious as I stared into the mirror. I began to scream.

"Who am I?!"

All three of the people came running back into my room, but a nurse came in and escorted the wife back out. The doctor came to my bedside once again.

"You are on a verge of self discovery."

I didn't know what lied ahead, but I was determined to find out who I was, where I was from, and what lied ahead in the future.

The story continues later in Recovery: Part 2.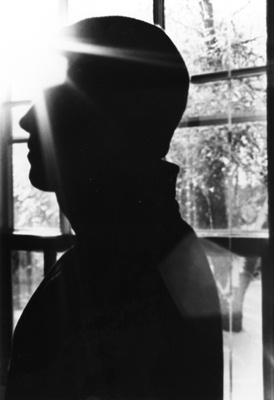 © Megan M., Rives Jct., MI