The New British Guy
January 19, 2013
After hours of driving, our bus finally rolled over the weathered wooden bridge onto our tiny home island. Looking through the open window at the orange sun's rippling reflection, I semi-listened to my best friend chatter about the trip we'd just been on. My thoughts were more selfishly on my upcoming vacation, which would this time last two weeks.
"You've gotta come back to Everest next year!" Marissa told me. "It's the greatest camp ever! Wasn't it so fun? I already signed up again."
A nod and a stifled yawn was the best I could manage. Even with sleep I wouldn't have been functioning this early; and Marissa and I, along with the girls from our dorm, had pulled an all-nighter—both nights. I would go home and crash if I didn't have plans. The icy wind slapping me in the face did very little to keep my heavy eyelids from falling. I grumbled as I loosened my clip's death grip on my auburn hair and rubbed my aching scalp. I knew I looked like a wreck with my wrinkled clothes and make-up-free face; I just didn't care at this point. I was heading to camp, right? "This is the last time I ever plan two camp trips back to back like this. Why would I even do that?" I mumbled partially to her and partially to myself.
She gave me a small giggle as her green eyes glowed happily.
I moaned at her. Why was she always so happy? I know, I know. I'm a real grouch when I'm tired. Marissa's one of the few people who can actually put up with that. I think that's one of the reasons our friendship has lasted so long.
"This is my stop!" I barked, seeing the red church van in front of my neighbor's house. I yanked my two blue bags—duffel and backpack—from the empty seat between Marissa and myself. I barely heard her shout goodbye as I flew out of the bus and up the street, aiming for the opened side door of the van.
My freckled arms and legs pumped as I ran to the van shouting for them to wait. The dog tag necklace my brother had given me bounced against my chest. I skidded to a stop and put my hands on my hips when the van pulled away from the curb and continued down the street. Youth Pastor Andy, who was driving, must've seen me and stopped. I gratefully headed towards the vehicle.
"Heather," he greeted as I ran to the reopened door panting and yawning. "You look exhausted," he laughed. "Take a seat."
I wearily threw myself into my usual spot behind the driver's. Unfortunately, I wasn't the first. "I'm so sorry," I apologized as I hopped off of a cute boy's lap. I felt a red blush painting itself over my lightly tanned face; I bit my lower lip, trying to ignore the snickers of the girls behind me.
When he'd stopped laughing, he shook his head, his messy hair flopping with the motion. "No problem; you couldn't have seen me."
The blush deepened. My fingers nervously tangled about in my hair. "Oh, British," I observed. For some reason unknown to my friends or me we always find the British fascinating. Maybe it's their accents. Maybe it's the stereotype of suave British men. I don't really know.
When he flashed an attractive smile at me, I swiftly spun toward the back of the van and found a seat by Mandy, my second best friend. I kept my hot face down as I sat and buckled my seatbelt. My face must've been as red as a rose. A fiery heat seeped from my face to my ears, neck, and shoulders.
Mandy smirked her full lips and flipped her perfect hair over her shoulder. "I see you've met the new British guy," she teased, letting well-groomed eyebrows dance at me. "His name's Joshua Blake. He moved here recently from what I've heard," she whispered.
"I just sat on him," I shot back with a hush in my tone. "I feel like a complete idiot! This is the most embarrassing moment of my life!"
"More embarrassing than when you forgot the lines in the school play?" she asked. "And you just stood there like you were frozen to the stage?"
"Yes," I snarled at her.
"Is it worse than the time you accidentally texted Will that you had a crush on him?"
I had to think about that. "Yes," I told her, even though I wasn't completely convinced that was the right answer.
"How about that time in third grade—"
I cut her off with a laugh, already knowing the story. "Okay, well that was bad at the time, but—"
"And we'll laugh about this someday too," she told me with her knowing blue eyes.
I couldn't help but smirk. "You always have to ruin the best bad moods, don't you?"
The two of us giggled as the van crossed the same little bridge I'd just come over.
Tyler Beck started singing "One Hundred Bottles of Beer", replacing the word beer with Snap, a favorite sports drink of ours. Soon the entire group was singing along. It wasn't long until we left the suburbs behind for the country back roads and knew we were close to Lake Tryce.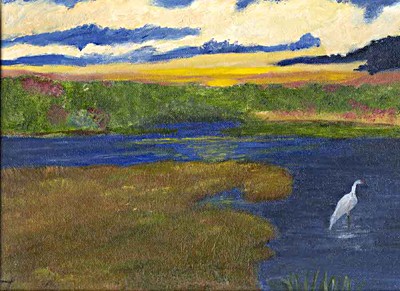 © Laura M., Scotch Plains, NJ