I'll Show You The Way
February 6, 2013
I wish I could show you the way,
take your hand and tell you all the things I thought.
All the things I know, and want, and wish.
But your sheltered and don't understand.
Your safe where you are and I know thats not going to change.
We are so different yet appear the same, and I can't help but marvel at all the things you have.
The toys you play with
The gadgets you use.
All of it bought,
all of it man made.
I wish I could explain to you my point of view of this world.
But you,
you would be offended.
So I shut my mouth and duck my head, and pretend that nothings bothering me, that nothings wrong.
I will continue to paint a pretty picture, and stare at a nice reflection even though the colors are smudged and the glass is broken.
I'm sorry for lying.
But if you let me,
I'll show you the way.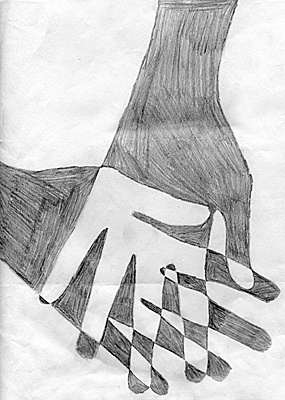 © Warlito B., Tamuning, GU