Unfortunatly Princess
November 11, 2013
Once upon a time there was a princess. A girl who believed she was on top of the world and there was no one in her life to tell her otherwise. She had the confidence of a knight yet the humbleness of a king. She governed with the perfect balance of fear and love and for that the people of the world cherished her works and her ears became accustomed to the sound of praise. She awoke each morning to a glorious day and fell asleep at night with stars glowing overhead. This is how the girl saw her life and that was the important thing. To an individual looking in, they would never have guessed the optimistic thoughts that bubbled in her imagination.
To me she looked messy; hair tangled, clothes wrinkled. Her kingdom was a tattered and broken place where smashed bottles replaced flowers and dust replaced bright rays of sunlight. Her drunken father only yelled words of hate and her mother was barely present enough to say anything at all. No one knew where her siblings had gone, or if they even existed. She lived a life in the shadows where hardly a soul new of her presence. She was thin, she was pale but all in all she was happy.
She was scum, but it was ok because she was a princess.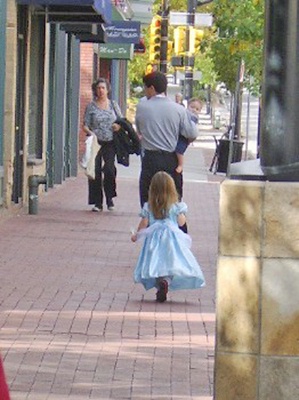 © Kristen T., Tulsa, OK