The First Step
December 23, 2013
Confessing you have a problem is the first step, so I'm told.

"Hello, my name is Meagan Smith, and I am afraid of letting people get close to me. Not like I'm a scared to stand next to someone on a subway because of germs, I'm not a messed up germaphobe; I'm just scared of intimacy.

I just don't see the need for someone to know everything about me. I mean, some things—well actually I believe most things—should be kept to yourself. But when I really think about it, I don't want to be that frustrating, cold person who refuses to love the super hot, perfect guy kneeling in front of her. Don't you always hate those girls?! I do. Unfortunately, that's me. So go ahead and hate me. I certainly hate me, well just that one part of me; the rest I'm ok with. But is that also a problem? To hate a little piece of myself?

Anyway, one thing at a time I guess. So how do I fix this problem? I mean is there any way to keep me from being those bitterly lonely girls? Or is that just who I am. Now that I think about it, would I even want to change? The world needs people like me, I guess.

Actually you can probably forget everything I just said, I'm just over-thinking. Everything will be fine once I meet the right guy. You know, that guy that loves the bitterly lonely girls. Right?

So basically, I'm here to learn how to be someone else. You can jump in any time now, Dr. Shulls, really, I know I'm talking a lot, but this is an open conversation."

"Your session ends in two minutes."

Confessing you have a problem is the first step, so I'm told.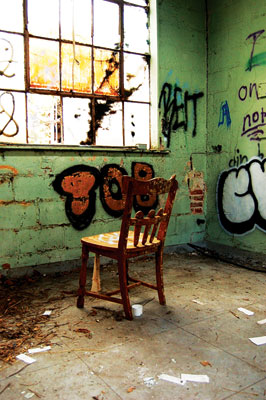 © Gianna V., Sewell, NJ