Heavy Rain
August 4, 2014
I remember when my feet felt heavy on the ground and my shoulders carried the sky. It was a grey morning and it was drizzling and my shoes seemed too small for my gigantic feet. I was walking and my walking was manly and my mind was clear, but full of clouds, dark rainy clouds. It was silent and the silence seemed like a buff on my ears, like something that I could only associate with constant stress.

I think it was a Monday, but for all I know, it could have been a Friday too. I think it was mid-October or early April. Some of the details are awfully vague to me now. But the things I do remember make my head hurt. No doubt I wish I'd forgotten those. I was soaked. I had forgotten my umbrella home.

I hated and I hate the rain. It's like a course upon my skin and the smell drives me farther away from summer. For a very long time I thought I could easily live in London despite the rain. It rained in my home country too. I guess all I wanted was to taste London without being wet to my skin. Stupid me.

I remember that day. It was a bad day. I wish I could say that it wasn't because of him. But it was and this makes it all worse. It has me to say that I still think of him, but how I could I not, when he was the one that I had shared my sunlight with?

The day I arrived here was unexpectedly weird and sad. I am not a sad person, never been and never will be. But it had been a long and tiresome journey and my shoes were too small for my gigantic feet.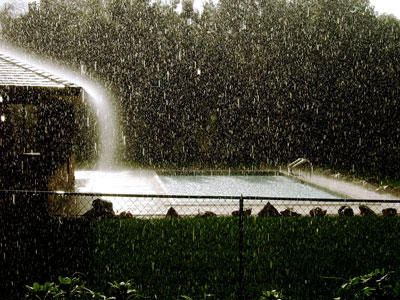 © Chelsea C., Auburndale, FL