Killing Myself For One Direction
March 26, 2015
What? One Direction my 1D... get away. Oh! No. I don't want to miss their any glimpse on T.V. Yeah! That's me. A Crazy Directioner, talking about the boys all the time, dreaming about them every night. I wake up with the thought of Harry. The first thing I do in morning is to watch their wallpaper, I know if I will see their face my whole day will be so good. Then I get ready for school pretending I'm gonna meet Niall. I dream how my school would have been if Louis was my principal, Zayn my English teacher, Harry my sports teacher, Niall my art teacher and Liam my maths teacher. And my school name Directioners' Land. Oh! God. Then I would have not need anyone to wake me up or tell me to do my work also 100% attendance in school. It would be a perfect heaven.

But the reality is far. I sing 'They don't know about us' at the time of prayer. If any teacher scolds me I don't feel bad like others but I think about the 'Video Diaries' of the boys and a smile automatically come to my lips.
I keep on drawing their portraits. I can do it for whole day and my whole life. I love them so much, more than anything. They wake me up in the morning singing 'It's time to get up in the Morning'. Believe me it's the best alarm tone. I wear the shirts with their pictures. People call me crazy but who cares.

I wish one day I'll meet them and show them the poems, drawings I've drawn. I have never been to their concerts and may be I will never get to meet them and tell them how much they mean to me but what's wrong in dreaming.

The best time of my life was when Niall thanked me for drawing their picture. It was on 18th December 2014. I will never forget that day. Their lyrics make me cry every time I listen their songs. They are Best and I know when I'll die they'll be still on my mind. When anyone comments something bad about the boys it hurts me like hell.

I can't help speaking 'Niall' instead of 'Nine', 'Niall paint' instead if 'Nail paint', 'Harry Styles' instead of 'Hair Styles', 'Zayn' in place of 'Zinc'. I don't know what I'll become in coming years thinking about the boys. My parents stop me from keep on searching about the boys on internet but I just can't control myself. If they smile, I smile. I know they don't know I exist but that's fine with me.

They are living their dreams. They are not taking anything from us. So please don't hate them. I will always love them. I wish they always taste the success.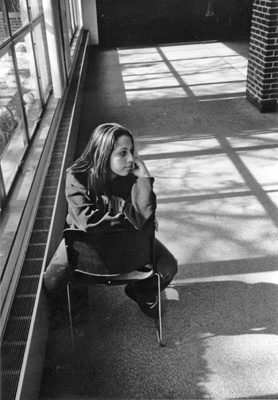 © Leighann E., Westport, MA