Just a Dream
April 23, 2015
       When they left it was tragic. Nobody knew this day was coming. Out of the blue is how my Aunt described it. "Why aren't you sad?," I yelped. This can't be happening. They were my everything.  They all meant everything to me and now all of them are  gone. Why did this happen? The moment she came and picked me up from school I knew something was wrong because she never ever does that. So why didn't my dad pick me up? Mom? Why her? But then I realized she had to because nobody was there anymore to do that because they are gone forever. 
I didn't go to school for an entire month after the accident. Every once in a while I visit the gravesite and sit with them for a while until I have to go home for supper. I just sit there and listen or talk to them. I put a sandbox on the gravesite so my little brother could play with Wyatt.  We both miss them so much and the fact that we have to live with the richest man in town which is our grandpa makes me sick. "I want them back" I tell myself every night before bed time and prayers. Sometimes Luke asks me where they are at and I lie and say they are on vacation and we will see them when they get back. He believes me until after a year later and they are still gone. So then I lie again and make up another dumb excuse until he asks again next year.
When I visited the scene of the accident, I busted out into tears. To see the steep mountain makes me want to fall off so I can feel the pain that mom, dad and Wyatt felt. I want to have the same feeling so  I can feel the pain they felt. Sometimes I sit down a night and yell at God for taking them away, but then I have to think that it isn't Gods fault for the road being curvy. It is the road crew and the state. I tried to sue them but it didn't work. They blamed my parents for speeding, but I know my dad. He is the slowest driver because he never wanted us to have a wreck and get hurt. After taking them to court, the judge didn't do a thing about it. I was very upset and I did what I needed to do. I took them to court again with a better and more experienced lawyer and won the case. The road is now blocked off and under construction because it never met the standards when it was first built. I know my parents and brother are looking down on us. I hope they are proud.
That night before I went to bed, I knelt down and said my prayers. I heard a voice come from behind. I looked around and standing there was an angle that looked similar to Wyatt. He looked at me and told me that my parents and Wyatt would be back tomorrow from vacation. So that night I went to bed and told Luke everything that had happened. He jumped up and down for joy then we both went to sleep.
The next morning when I woke I could smell moms special recipe cooking in the kitchen that only she knew how to make. I just knew I had to of been dreaming. I laid back down and pinched myself a couple of times, but I could still smell the food. I rolled out of bed for a second time and walked into Luke's room to find only an empty bed. I ran down stairs in panic mode to find my mom cooking breakfast, dad working on his computer, Wyatt playing on his phone and Luke playing outside in his sand box. I knelt down to God in prayer and asked him what was going on. He told  me it was all a dream.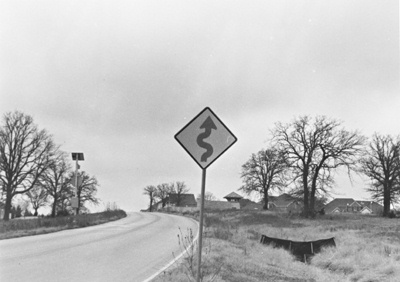 © Jill P., Highland Village, TX