Thunderstorm
March 30, 2009
I look around in the quiet darkness. Sitting under my bed, I'm afraid. The frame of the bed gives me the familiar feeling of a hug. A deep sense of security.

I bet you know that feeling. The one that clouds your mind, washing away all that you know. Just like the furious rain outside the window. Staggering light flashes in the sea of stars. You wonder who turned it on. Didn't they know it hurt? Not so much physically, but mentally. Then, there's the unsteady beating of the drum. Can they turn it down? With each crash, each flash, your heart beats wildly. You wonder if the wind will carry you away.

The truth is, you're terrified. The bright life that was at your finger tips, only a few hours ago, has burned. Will there be a coming day? A new tomorrow? You've got to stay awake and see. Soon, your eyes ache, your head heavy. The fortress that protects you and your family, makes unfamiliar noises. The roof creaks and the apple tree scratches at your window like a cat. From your mouth, dances a yawn.

The fluffy pillow is now against your cheek. But across to floor creeps a light. It moves closer and closer enveloping the darkness. Soon, it has diminished the dark shadow. Slowly, you crawl out.

From the vent comes a swirling, wispy wind like fire. Your body feels relaxed. When you peek outside, the sun is awake, and animals are rejoicing. Even the grass looks greener. You think it's silly now. Of course, there is a tomorrow. We all need a little rain.

Finally, you're ready for some sleep. It was just a summer storm.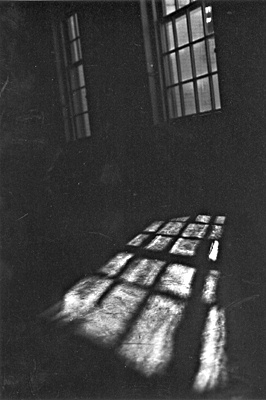 © Mary A., Fullerton, CA