This One's For You, Up There in Heaven
March 28, 2009
Long Ago,
We were happily beside each other.
Body heat mixing.
Comfort ranges washing.

Your beautiful eyes are still locked in my brain. I can still remember you laughing in the lake. The lake we swam in for years. Even on the coldest of nights or the brightest of days. We swam together, alone, with others. But we were always the duo. You were my best friend. You still are. Long distance relationships work out right? I can't pretend I'm happy anymore.

Why'd you go? I know it was hard to be here without him, but what about me? I was always here for you. I always will be. Was I not worth living for? Was I not even going through your mind when you jumped? Why am I still here? It feels wrong. I don't get to hear your laugh everyday. I miss getting lost in your pools of blue. Why am I the one left? You were always the social butterfly. Not me. I sat in the corner and prayed no one would notice me.

I miss your eyes, hair, tears, laughs, and the way your smile could brighten anyone's day. Just remember, up there in heaven, this one's for you.

I Will Live for you.
I will dream for you.
I will cry for you.
Just watch over me.
I'll take care of everything.
Don't worry,
It will all get better.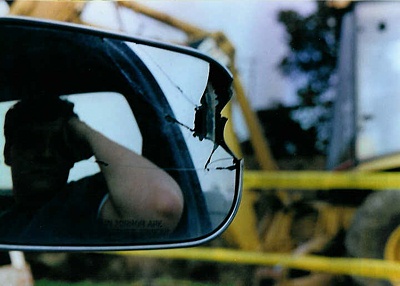 © Matt M., Ponca City, OK