Raindrops
September 27, 2009
I slam the door shut, breathing as heavily as though I've just run a mile. My heart is pounding so furiously I fear it will burst, my eyes blink furiously, keeping tears at bay, and my hands are trembling. I can feel it pulsing through me.
It is raging, fighting to get out of me; I don't know what to do or where to go. I can hide it from everyone, but when I am alone, it catches up to me, tormenting and exhilarating me. The raindrops pound on the windows and lightning flashes, while thunder resounds inside my heart.
I throw myself onto the bed, ignoring the wind which has sprung up, inside and outside. It catches me, lifts me up, whips my hair around. I clap my hands over my ears in agony, trying not to give in to the longing that is so potent; I can almost taste it on my tongue. It nudges me tantalizingly, dancing just out of reach, and I clench my eyes shut in an effort to resist. But I can't let it go, no matter how hard, how desperately I try—it won't let me. Its grip on me is so tight, my breathing becomes shallow and I feel light-headed. Resistance is futile.
I leap from the bed, go to the glass doors, throw them open, and run out into the pouring rain. Within seconds, I am soaked, chilled to the bone, but flying, my bare feet hardly touching the ground and my long hair streaming out behind me. My feet carry me to a place I know well, a place I have gone to since I was very small. No one is outside in the rainy twilight, but I keep running, my heart pounding and my legs burning, not stopping even when I reach the woods.
It's pulling me with a force stronger than a magnet, on and on, until at last, I reach the bridge and skid to a halt, mud spattering my clothes. The creek is swollen, and the freezing water splashes my feet. My heart is in my throat—I take baby steps onto the bridge, gasping for breath, water running down my face, shivering in the cold, my eyes fixed upon the figure waiting there.
He's here—just as wet, just as cold, but here, smiling as I run to him and he enfolds me in his arms. It is then that my first sob escapes me. I know this can never be. But I am calm; a cloud of bliss surrounds me as we stand there on the bridge, arms around each other, for a long time, keeping the cold at bay while the falling raindrops glint like diamonds around us.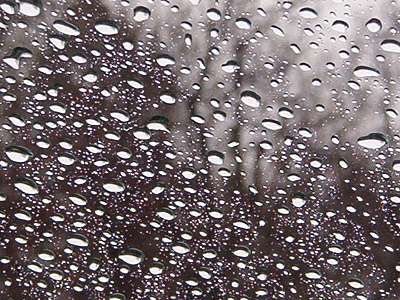 © Terrin C., Humboldt, IA