surpirse
September 25, 2009
Listening to the sound of his breathing is wounderful. I love him with my life. Slowly and calmly he opened his eyes. They're a beautiful deep blue, like a swimmming pool in the middle of summer. He sat up from his deep slumber,and smiled. He smiled that smile that made my heart skip a beat, sometimes even two. I couldn't wait to tell him my big surpise. "Good morning." I looked down at him. "Hello beautiful, why are you up so soon?" He asked me as he sat up. I looked into his eyes and told him,"I'm up so early because I wanted to make you breakfest." We both got out of bed and walked down our grand stair case. This house was mammoth. The size of it is scaring me. Ten bedroom with a bathroom and walk-in closet in each and six guest bathroom teo of which have a shower.
When we got to the kitchen we sat down at the table and started eating the already made food. I watched the animals run across the freashly fallen snow ffrom the night before. Our wall of windows was on the South side of our house. Falling out of my trance I looked at my husband and said,"I'm pregnant."
Nine months later I had my baby girl. She was seven pounds eight ounces, with light brown hair that almost touched her shoulders. Her eyes were a clear,beautiful, and deep blue just like her fathers. On the day of her birth I relized that a great deal of happiness can come out of somethin so tiny and so little.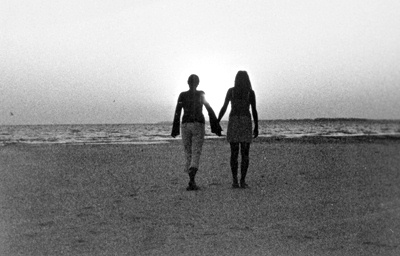 © Kim B., Marblehead, MA