Stolen blissful moments
December 16, 2009
They broke apart. Her arms still wounded around his neck and his hands still holding her close.
Their breaths create little white puffs in the air that disappear faster than she would like them to.
She looks into his eyes, the round pupil surrounded by shades of brown and gold and that colour she named herself.
Hypnosis, because it's what he does to her.
He stares intently back at her. No words spoken but yet a thousand phrases pass between their gaze.
A tiny snowflake lands on his right eyelash. She smiles and looks up above at the sky. A million tiny snowflakes are falling like someone is throwing pretty lace bits down on them. A little confetti to make the moment complete.
She turns and leans into him, pressing her cheek against his, and looks out into the scenery around them.
Flurries falling endlessly, just like how she manages to fall for him over and over again.
A field of white, pure and untainted like the feeling deep inside her.
The only colour was brought by the orange and brown leaves half-hidden under the ice and the bare-branched trees along the field.
Silent. Tranquille. Beautiful.
For that moment, the world was all their own. No responsibility, no cares. A dream-like state where all that mattered was they were together, and that was enough.
Stolen blissful moments.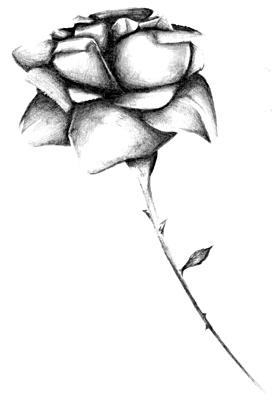 © Yisrawayl G., Philadelphia, PA