Lemon and Ginger Tea
December 29, 2009
I listened to my daughter, Mary Catherine, play her song in the background as I made my wife and I tea. The sound was beautiful, it made you want to cry and smile at the same time. She played the ivory keys swiftly, her fingers stretching across the grand piano.
I smiled at her youthfulness; she never ceased to amaze me.

Now, I look at my wife. She is sitting on a chair, looking off into the sunset. A tear rolls down her face as she listens to the beautiful music. She had been through so much, yet she was so strong. Her brother died when she was seventeen. Her father was drunk and abusive, and she was forced to watch him hang on gallows for being a criminal. She didn't see the first two years our daughter was alive.

I could see that she was recollecting on those moments while listening to the peaceful music play in the background. She stared off into the sunset, the orange colors drawing to the eye.

As Mary Catherine continued to play against the keys it started to rain, but only ever so slightly. Mabel, my wife smiled, I bent over and kissed her fragile lips. I walked over to the daisies, pulled one off and handed it to her.

"Mabel, I love you." I whisper in her ear.

She smiles the most beautiful smile I had ever seen from her in many years. "I love you too, Peter."

God had helped her through all her life. From the time of her birth, to the day that she dies. I will see him holding her hand as I once had. Now my Mabel can rest while she enjoys the last days of her life.

I handed her a china glass, I sat down in the chair beside her. Her fingers laced in between mine, and we watched the sun go down sipping lemon and ginger tea.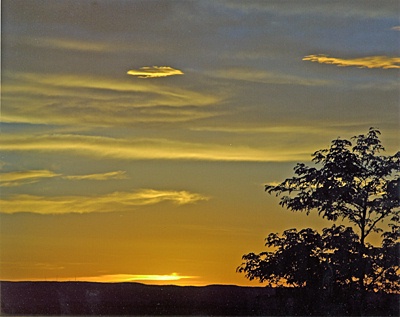 © Elizabeth B., Wichita Falls, TX