Someday
April 2, 2010
Eyes staring at him, he is her dream. She's never felt love like this, in all of her short years; that's how she knows he's the one for her. Every time they come in contact her heart swells to no end.
He makes her want more… those eyes and the ways you see him look back. It's a conversation without words. He knows she wants him, but he's determined to push her away. She can't help look at him when he's near.
No matter how many times he pushes her down, or shatters her heart, she will always love him. She's also determined. She has a mission. A mission to show him who she really is, show what a great girl she is, show her humor and make him laugh, make him smile, and show her passion. She will never give up. He's the one she always thinks about all throughout the day and the endless nights. She will never give up on what she truly believes in…she'll always believe in him.
One spring day after school, she sits near a tree, writing. She stops writing, and closes her gentle eyes, and falls into a soft dream. She dreams of him…
She is awakened by the touch of another's hand that was placed on hers. Her eyes open, and to her surprise he was sitting before her.
"Why are you here?" she said in a whisper.
"I wanted to talk to you alone, and I couldn't find you when I was looking around. I finally found you."
"You want to talk to me? What about?"
"I want to tell you I'm sorry. I'm sorry for being so stubborn with you, not letting you in and seeing who I am; even though you poured your heart and soul for me, for being hot and then ice cold. Will you ever forgive me?" His deep eyes stared into hers.
"Of course I forgive you, but I want you to know those things hurt even though you may not have meant most of it."
"I'm sorry, I know what I did. I knew when you were hurting, even If you didn't show it. I just never expected to like you as much as I do. I never wanted to believe it, so I pushed you away thinking that I could get away, however I was wrong."
"You like me?" she said barely audible.
"I like you more and more with everyday, I want to actually be with you, and open up. I want to show you I'm a good guy, and right for you." He took her hand in his and squeezed it.
She didn't know if she had actually woken up from her dream, or if this was too good to be true. She never would have expected it. Her dream coming true…She closed her eyes, and said nothing.
She felt him tuck a piece of her hair behind her ear… then his soft tender lips met hers. His sweet kiss melted her heart, and her heart was in the clouds… He was finally hers to love.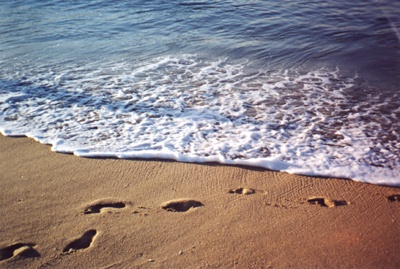 © Daniel M., Phoenix, AZ