All or Nothing
April 13, 2010
She walked up to him because she couldn't stand it anymore.

"Meet me afterschool."

"Why?"

"You'll find out if you'll just meet me," she stared into his eyes then walked away…

She saw him two classes later. They sat on opposite sides of the room, but she'd steal glances at him in the corner of her eye. Sometimes he'd catch her looking and they'd sit there looking at each other until someone broke the trace.

She couldn't get him out of her mind. Every time in the hall when they passed he'd look at her to see if he could decode what she wanted to tell him later, but he couldn't figure it out. Her heart was beating so fast it felt like it was going to jump out of her chest.

She walked through the silky grass to a tree behind the school, and sat down. She got her thoughts together. When she looked down at her phone he texted her: 'where are you?' She smiled and told him where she was.

She stood up and leaned against the tree waiting…She saw him in the distance walking toward her.

She ran toward him and when she reached him she threw her arms around him. He didn't expect it, but he hugged her back because no one was around. She looked at him and kissed him. The kiss was somewhat long, but he kissed her back. Fireworks exploded between them. She didn't hold her feelings back.

When the kiss ended they separated and looked into each other's eyes, and she took is arm and started to walk toward the tree to sit down. She leaned against his shoulder and finally spoke.

"I couldn't hold back anymore, I had to show you my feelings because I knew you weren't going to. It was all or nothing. The reason I told you to meet me after school was because no one is around."

He didn't respond or look at her; instead he took her hand in his and squeezed it.

"Close your eyes," he said letting go of her hand.

"Why?"

"I'll show you how I feel."

She closed her eyes. She thought she herd him getting up to leave, but within moments his soft lips melted with hers.

They sat there kissing, letting their emotions finally explode after being hidden for so long.

"Believe me when I say I have feelings for you too, I just kept them to myself so they wouldn't show" he said.

"I understand, and I know you have feelings for me because you could have left me when I closed my eyes, but you didn't," She smiled

He just looked at her, smiled and cupped her face in his hand, and leaned in to kiss her lips again.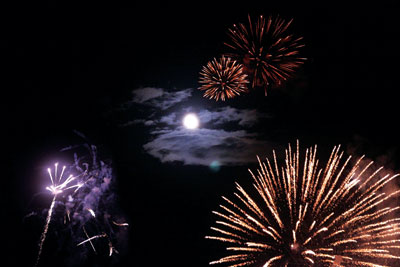 © Meena K., Groton, MA