Fire Heart, Ch.16 - My Heart Couldn't Break Even
April 26, 2010
Drew huffed as we walked, our hands locked. I looked up to see his troubled face staring blankly into the distance. "What's wrong?" I asked him, trying to sound concerned, but I was still irritated.
He huffed again before he answered. "Umm…can we talk?" He asked. His voice shivered in a fear like tone. I looked down imagining the worst of what could happen.
"Uhuh." My voice shivered worse than his. He considered the content of the situation but said nothing.
I could tell he was going to approach it with delicacy. He sat on the fallen tree stump and signaled me to sit with him.
My ordinary human body quivered as I sat next to him. For the first time in so long I actually felt uncomfortable sitting next to him. I kept my hands neatly folded in my lap so that he couldn't feel my uncomfort.
He put his finger under my chin and lightly pulled my face towards him. He pressed his lips to mine.
He started to become heavy on me. I panicked from feeling awkward and pushed him off me. He shook his head. "Oops…sorry I got carried away." He winced.
"No, its not really that. To be honest, I felt awkward." I shuddered, but he grunted. "I forgot humans could sense things." He mumbled. "Wait what are you talking about?" I asked confused.
"Well as you know werewolves have major senses. Compared to us, human senses are very little. So I wasn't thinking because humans have much better sense of feeling and all, better than we do." I nodded.
"Well what did you mean when you said I sensed something? What did I sense?" I asked still confused. He put his face in his hands. "You are so amazing you just make this so much harder.
You sensed something is wrong, Aaralyn. Your so innocent, so helpless, I don't want to so this to you. But as I said it is for your best interest. I am doing this for you."
I immediately knew what would happen next. Tears rolled down my cheeks. I looked away from his handsome face that caused me so much pain. No longer did it seem so pure.
"You said this would never happen! You said you would never leave me!" I cried. He coughed before he answered.
"I said if it is in the best interest for you, and it isn't in your best consideration if I stay." His voice still quivered heavily. My sobbing grew louder and louder as I thought about him.
"Remember that this is in your best interest. I really am not trying to hurt you. I don't want you to get hurt." His voice was slow and careful of my feelings.
"I…I can go with you…" I thought out loud through sobs. "No." "I know someone who has been wanting my car," "No." This will work," I almost smiled.
"No! I don't want you to come with me because I don't want to be around you!" He yelled.
Tears again started to run down my face. "You what?" I barely whispered. He shook his head. I nodded and looked away. "I need you to keep something."
He reached in his pocket and pulled out a tiny box with golden wrapping paper. It had a perfect pink bow on top. He whipped my eyes as I carefully opened the box.
"I didn't mean what I said, I just wanted to protect you. I really love you, I do. Please know that. believe me." His shaky voice sounded so vulnerable. "Please! You cant!"
He shook his head. "Honey I do. I really have to. You know why I am doing this. Please understand, or try to understand where I am coming from. I am doing this to protect your life.
Your precious life means more than the world to me. If you die, I die to." I buried my face in his chest.
"If you had just given me what I wanted this would have never happened! Do it now!" I yelled. My screams were covered up by his hot chest.
"No." It was cold, the coldest thing he had ever said to me, but it was such a simple word, simple answer. "It would have made things so much worse! Don't you see?" he asked.
"What?" "I am doing this for you. this was my choice. I got to choose to leave. I said yes for you. because you mean so much to me, I didn't want you to get seriously hurt.
You have an incredibly high chance of getting killed when you are with me. I love you too much for this. I would never forgive myself if something happened to you. anything." He patted my back.
"Open the box." He told me. I sat up and unwrapped the box. In it was a shiny silver ring. It was solid, but plain.
"What is this for Drew?" I asked smugly. "That is a silver bullet ring." He answered. "That's not what I asked you." I sneered.
"If a werewolf ever touches it, it is so painful. It is the same material used for making silver bullets. Stay safe." He told me. "Wait your leaving now?" I asked. He nodded.
"I will write you one letter. It will have an email address that you can talk to me with, but that is it." I nodded and watched him walk away with no guilt. My heart couldn't break even, not even if it tried.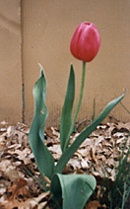 © Ashlee R., Plano, TX