Fire Heart, Ch.18 - Drag
April 26, 2010
That morning I woke up on the floor. I felt like a mess and I looked like it. I brushed my hair and teeth and went down to where my mom sat at the kitchen table with a cup of coffee.
I walked over to the counter and poured myself a cup. "You know last might you where screaming and crying. Is everything okay?" she asked looking at the newspaper.
Her long red hair was neatly combed. "Drew left. He moved back to New York I think. She looked up and rubbed my arm. "Oh, no. Why did he leave?" she asked.
I had found it so hard to be lying to my mother like I had been for almost a year. But I still loved Drew and I was going to keep his secret. "I don't know."
I went upstairs and heard a voice. I recognized it immediately. "Adolfo?" I whispered. He laughed. "Yes I am here." His glowing green eyes called trouble, but I didn't care.
I was glad to see him. I jumped in his arms. It felt half decent to be in a werewolf's arms again, even if it wasn't Drew. "I heard about the rough break between you and lover boy."
He sighed and kissed my cheek. I shivered and he jumped. "I thought you would be used to that by now. I guess Drew didn't pay you much attention." He rolled his eyes.
"Well you must get dressed quickly. We've got to go somewhere and we shouldn't be late."
He patted my back and I walked over to my wardrobe.
Adolfo was maybe 19, very tall and muscular. His deep black, rich hair was gelled into spikes. He looked nothing like the Givers, exactly the opposite. While he wore black, he was more of a rebel and it showed in his choice of clothing.
He was wearing a black leather jacket and a Metallica t-shirt. He wore dark jeans with a chain hanging on the side. His sunglasses were hanging on his shirt, and they were big and black as well.
His deep British accent always showed when he talked, and I found it quite easy to listen to, and I always found myself hanging on his every word. I got dressed and he patted my head lightly.
The honest truth was that I had a dominant compulsion to Adolfo. All of a sudden the room was filled with a sweet aroma.
My heart stopped aching.
I walked over to the vanity and pulled out the ring Drew gave me. I had another reaction, feeling.
My heart started to ach again and the aroma was gone, along with the feelings for Adolfo. I put the ring down, wanting to feel good again. The aroma came back, and Adolfo picked me up, silently slipping out the window.

We drove in his deep red convertible. The cover was up though, because of the rain, but I looked out the window. The earth seemed sad and confused. Lightning flashed and I looked at Adolfo.
He smiled back and put his arm around me. I wasn't sure if I was all of a sudden in some relationship or if I was just hallusinating. I shook it off and turned up the radio.
I flipped channels until I found something descent. "Your so much more fun than Drew you know." I told Adolfo. He chuckled. "Well of course I am." He sighed and I laughed. Was I out of my drag for good?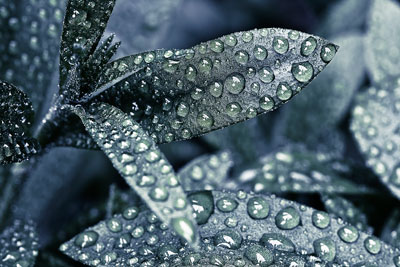 © Garrett M., Port Angeles, WA