When I first met you
July 22, 2010
Do you remember the time you first met me? I do, It was three year's ago In the o'connaly's back yard, We were there for the annual barbeque, You know, The kind with the burnt burgers and dingy looking salad?
The air was warm and crisp but when you entered the garden every part of me went cold and stiff. You waltzed in looking effortlessly cool, Your dark hair was long and wavy, It blowed loosely in the gentle wind.
You went and stood by the fence, Pressing your back against the hard wood. You looked around observing the area with your deep, Mahogany eye's. There was a moment when our eyes met, and you saw me staring at you, Awkward.
I glanced down at the slightly Damp grass, and bit my lip nervously. My sharp teeth pressed against the pink, fragile skin. I heard you suppress a laugh.
I waited until the right moment, and allowed my eye's to trace your figure again. You were stood in the same spot as before, This time you were on your phone, Your tone was hushed, almost a whisper, I couldn't make out what you were saying.
The burger's were ready, and the smell of burnt meat hung in the summer air. You were the first to go and grab a plate; I followed you, Acting Nonchalant.
As you clasped your hand's around the thin paper plate, you turned and shot a glance at me. You smiled that perfect smile of yours, The one I loved so much.
I returned your smile weekly, I had gone numb again now. I wanted to speak to you, but I just couldn't find the word's to say.
"Hi" You said, Tossing some hair back from your face.
I grinned, before uttering "Hello"
"Im max" You said.
"Molly" I said, the words 'I' and 'am' lost by the sound of your voice.
You nodded politely Grabbed a burger, avoiding the healthy option of salad.
You walked of back into the corner.
I had the urge to follow you, so I acted on impulse. I joined you slowly.
We talked for hours, I don't remember the conversation, I was deeply immersed In your eyes, Your beautiful, wide, Mahogany eyes.
I notice your eyes wander continuously towards the door, You were expecting something. Eventually the door swung open, and a girl about our age came into the garden.
The sky was darkening but it wasn't hard to tell how jaw- droppingly beautiful she was, With her champagne blond hair, Ocean blue eyes, and full pink lips. You waved a hand casually, beckoning her over.
She walked with ease and poise through the crowded garden, When she was close enough, You grabbed her by the arm and pulled her into a deep, meaningful hug. Then your lips parted and you kissed.
I ran a hand through my hair as tears stung in my eye's, I backed slowly away but you didn't notice, Did you? I stared at her enviously, She wasn't from the neighbourhood, but you invited her. I hated you for that.
I ran all the way home, Without stopping to breathe. By the time I arrived at my house, My breathing had altered into deep shallow breaths.
I buried myself in my blankets, and was slowly cried myself to sleep.
There was a sharp, Clear knock at the door. I stumbled sleepily out of bed, Down the stairs and to the door.
I could see your outlined figure through the stained glass door. I ducked to the ground, rubbed my sleepy tearstained eyes, and brushed my hair down with my fingers, I jumped up and opened the door.
You were crying, Your eyes red and puffy. I shot you a comforting glance before asking you what was wrong.
"She broke up with me" You whimpered, Giving a deep sniff as you spoke.
"Im so sorry" I uttered, though it wasn't my fault. I grabbed you by the arm and lead you into thee living room, where you flopped onto the sofa. I ran into the kitchen and got out the good ice cream, And a spoon.
I passed it to you, and you managed to make a joke out of it. We watched the evening news whilst you ate the ice cream.
I felt you gently nudge me on my back, I turned and smiled. You moved closer to me now, and offered me some ice cream of your spoon, I leant in to get some and you went for kiss. Our lips touched and a spark went of inside of me.
Three years on and I open a back door into a garden, you are stood alone by a wooden fence, you waved a hand casually, beckoning me over.
I walked with ease through the crowded garden, when I was close enough you grabbed me by the arm and pulled me into a deep meaningful hug, Our lips parted and we kissed.
I wasn't from this neighbourhood, but you had invited me, I loved you for that.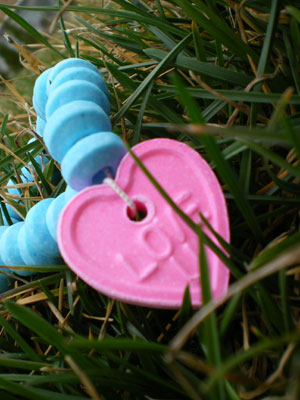 © Jennae P., Kennewick, WA