will you marry ,me?
August 16, 2010
"He's having a party, you know. Just for you" that's what she said, but looking around no one was there. There was lights & soft music coming from inside, but no one we there. My best friend wouldn't have lied to me about my own boyfriend, would she?
I could hear the music coming from inside, it was our song. After all of high school plus my years in collage, I still couldn't figure out what he was up to. Well, only one way to find out. I turned off my car & went to knock on the door.
"For a second I was afraid you were going to ditch." He laughed, smiling in that way that made me almost blush.
"I thought this was supposed to be a party?" I questioned.
"Your hear right?"
"Well ya, but...."
"Then it's a party." He said in that soft comforting way. I blushed."Please come in."
His living room was all decorated. All of the furniture was pushed up to the walls with one table for snacks, with only two cinnamons with something that looked like chop sticks sticking out from the top. He immediately went for the cinnamons & handed me one.
"You know that each set of chopsticks says something different on them."You'll spend the evening with someone you deeply care for." What dose yours say?"
I picked one of my chop sticks up. There was a clink sound on the ground. I looked down at the sound. There on the floor was a tiny diamond ring. The stick reed "Will you marry me?" He picked up the ring.

"So?" He asked. I would have shouted yes! At the top of my lungs but all I could do was cry & rapidly shake my head up & down. He started to smile so big, but all he did was take my waste & slowly rocked me back & forth. Like he was just thankful that I was his till death do we part.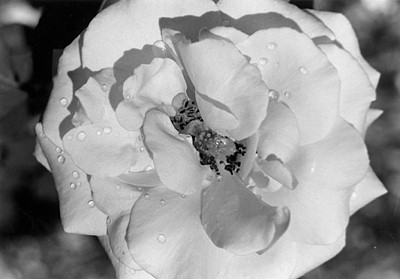 © Kristin O., Quincy, MA