Allergies intro
October 7, 2010
"Haha!!!!" Jenny laughed. Greg laughed too. Jenny, an average pretty but not supermodel girl had just met a handsome, tall, kinda dark guy (Greg, :P). Oh, and was he a charmer!! They had officially gone out on a date to a late night movie, and now they were taking a romantic moonlit walk........... engaged in a lovely conversation. Greg, apparently had 4gotten just how late the movie was. But eventually as they strolled past the park, Jen reminded him........
"OMIGOD how romantic!! The sun's about 2 rise!! I've never seen a sunrise with a guy before!! Lets watch"
AT 1 word he panicked.
NO NO NO NO NO NO!!!!!!
Trying to look polite, he said "Um, Jenny, i gotta use the, the bathroom!!" (what else could he say?) He ran, ran like the wind. Knowing where he was going. Jen gasped. Flabbergasted over what just happened, she followed him. "WHERE DO U THINK UR GOING??" she demanded. But he couldnt answer. It was just coming up the horizon......... Luckily he made it. The huge place he called home. JUST about to run in when.........
"U STOP RIGHT THERE MISTER. UR NOT GOING ANYWHERE TILL U TELL ME WHAT'S GOING ON". Poor Jenny was blocking the door, blocking his escape. Her face was demanding. The first rays were shining.........
Greg tried to hide but he couldnt. "AHH!!!" he screamed. It was as though he couldnt breathe!! Throat clogged, his breath was coming in short gasps. "The sun" he managed to murmer. Perhaps it was a childhood phobia bcuz his date was NOW engaged in a ginormous shock.

"OMG R U A VAMPIRE!! OMG, BACK AWAY DEMON!! I'LL CALL DA COPS ON U!! I'VE GOT GARLIC!!"
As she screamed it G thought "where'd she get garlic? And who is this crazy woman & wat has she done with my date??"
BUT IT WAS TRUE. She took out a raw onion from her purse hit him with it.
It basically did absolutely nothing to help the pain.
Taking advantage of his opportunity to escape, he ran inside, to the place where he was safe, away from the one thing he had ever feared.

How could she ever fully understand? Ever contemplate it correctly.
It was just allergies.

Stick around 4 part 1!! And thanks 4 reading!!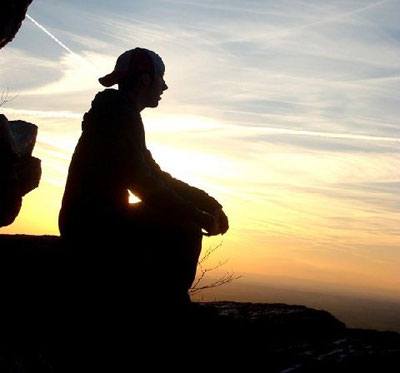 © Amanda M., Smithsburg, MD