Last Kiss
November 8, 2010
We walked slowly down the street, trying to have as much time together as possible. It was as if we knew it would be the last time we ever saw each other.

I had just given him everything, all I had to give. The original purpose of us seeing each other that Friday was to talk about our past relationship. The moment we had entered his dorm room changed everything. He led me past his roommate's bed and towards his. As we sat down on the bed, his green eyes just stared at me. Those eyes were the eyes that would be forever engrained in my head. They were the eyes that I would forever be in love with. There was a bright happiness about them, but also a dark mystery hidden within.

He put his hand behind head and slowly lay me down on the bed. It was the day I'd give my all to him.

When it was over, we lay there on the bed, perfectly in sync. Every breathe I drew was drawn at the same time as his. I got dressed and so did he. As we left the dorm building and began walking down the street, he put his arm around my waist and drew me in. The kiss was strong and passionate. Almost like a goodbye kiss. Little did I know it was a goodbye.

I never imagined that we'd have a last kiss. But we did. There's nothing I can do to change it. We had been with each other for six months. It was finally over.

Now, as I look back on it I feel the sadness of loss. However, I know tinge of sadness that I feel is only because he was my first love. I have confused this sadness, for so long, as something more. I thought it meant that I was still in love with him. I thought it meant that we were meant to be together. But I'm not and we're not. It's over now and I am just glad to have had a last kiss.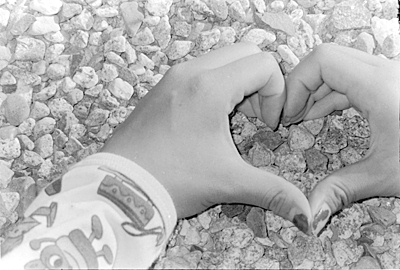 © Caitlin T., Marblehead, MA