The Girl Code
September 24, 2011
Rule one: Don't steal your best friend's boy.

Number of rules: 1
Number of rules I've broken: 1
Number of times I have broken this rule: at least 3 times


Why is this one rule, the only rule I have ever broken? Honestly, I just met him last year and I've known her for years. So, why can't I just leave him alone? He's lazy, annoying, and way too religious for my taste, and yet I feel myself always coming back to him. Really? Yea, even when I was trying help get her noticed by him, I couldn't help myself. I found myself getting closer to him and almost wishing I could be with him, but the Code states that I can't. However, that all has seemed to change.

It started with a few simple words, which escaladed into him finding out that I'm probably the world's most ticklish person. You don't even need to touch me and I will fall over laughing. He can tell when I'm stressed and when sad. He listens when I speak and tries to help me sort out my situation. I'm just finding it harder to say no to him, I find it harder than saying no to drugs, cigarettes and even alcohol. I can feel my skin heat up and my heart pound when our hands touch. Gosh, I sound like a kid, but he's sweet. Great, I've just been deemed public enemy number one. No, not yet, I still have not acted on my feelings. Calm down. Great thoughts, that is, until he kissed me and I did not hold back. It was natural. It felt as if it were meant to happen, I pushed the rule out of my head as he kissed me again. Great, now I am her enemy. I am the girl she will look in her high school year book and hate. I am the girl she will never forgive. The backstabber. The Liar. The poor friend with her own feelings.

So, what can I do? Nothing. Those kisses are to be my secret alone and I hope to leave it that way. If she ever found out… I'll be THAT girl.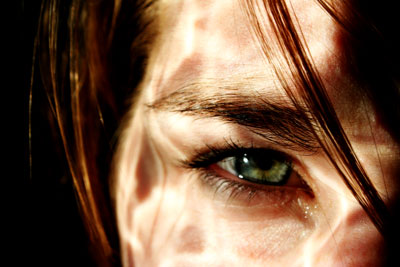 © Monica L., St. George, UT