Musings of the Lips
May 3, 2012
Kiss.
One single second of unsure certainty that the moment is right. The fleeting sentiment of fear that has left you with butterflies for the past month. One wrong smile that turns into a contest of wills. Who will break first?
Leaning in, the observing of each other's lips and stance. Is this right? What are they thinking? Parting of lips, the last meet of the eyes, and then one lean too close.
The lips crash like the Titanic against the infamous iceberg, meeting with cold, hard intensity that sets off chills through the bones.
Arms become tangled, hands clutch for a hold, and knees try their best not to become those tacky things old men wear on their belts.
Wait for it. What was that rule as a preteen? Three seconds for it to count? Five? What does it matter? As soon as you lean away you go back for another
Kiss.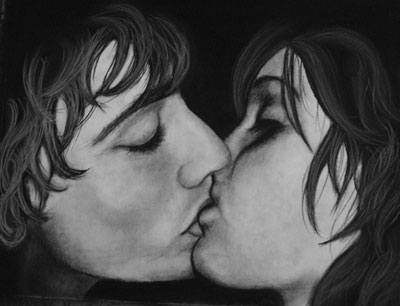 © Anna Y., St. Robert, MO