love doesn't exist
July 26, 2012
one year ago i was a girl that believed in everything except love. i sat in my room day after day isolated and alone, kept company only by the soft murmur of the wind that scaled its way in and out of my room

five months ago i entered high school and got my first experience of hate, jealously, and drama, but at least my heart was still whole

three months ago i was stuck with a lab partner whose beauty threatened to pull me under. his name was Aden.

two months ago me and Aden grew closer. he told me that his mom died at birth, giving up her life so that he could live his. he said the day she left his life never felt the same way. was it so wrong that there was a part of me that wanted nothing more than to fill that void??

six weeks ago Aden took me for a late night walk in the park. i told him i didn't believe in love. that it was only for the weak minded that clung too much on the unrealistic things in life. he told me that where he was from flowers symbolize everything. he said the rose meant eternal and undying love.

two weeks ago Aden got a bad cough. said he was just sick and that it would go away given the time. i started crying because at that moment i realized that i loved him. as scared as i was to admit it, i knew the day we met that i would fall for him. i had no idea it would be this hard.

yesterday i found out that i was pregnant. i told Aden and we both cried and he held me tight as if i might somehow disappear. he said he would always love me and i would make a perfect mom.

today i sit at his grave and cry my heart out for a whole different reason. he died of stomach cancer a few hours back leaving my daughter and i behind. i have a theory that i always believed in love though i chose to pretend not to for this very reason. so i wouldn't have to go through the complete agony of losing the one person that i have convinced myself my whole life never even existed. its always been surreal to think that a guy as loving and gorgeous as Aden could possibly be called mine. but i know now that no dream can compare to the reality that i had with him. i said my final prayers knowing that wherever he was he heard it and left, leaving only a single rose behind.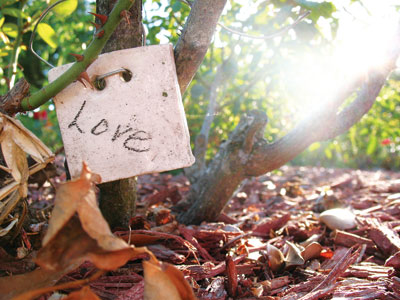 © Danielle L., League City, TX