How I Would Impress A Girl
September 21, 2012
If you were trying to impress a really cute guy or girl, how would you do it?


So, there I sit, minding my own business, probably drinking something, more than likely off in a daze, a trait I inherited from my mother, when I'm suddenly snapped from my reverie. The subject of my disturbance walks into the D&D's, as shyly as she is stunning. My stomach ties itself into a perfect bow around the heart I'm all ready to present to her. Now I'm faced with the question. Do I go after her? Do I let her go? How do I get her to notice me? Boom, the thought pops into my head, it's go time.

When she ordered her drink, a Coffee Coolatta, whipped cream, just like me, I realized that we must be soul mates. I wait until she goes to the table with the straws and other coffee essentials, then I get up to make my move. I have my note. It has my number, and says, "call me maybe." She'll probably get the humor. I'll tell her that she dropped something, and when she looks down, I'll pick my note off of the ground saying, "your smile." With my own cheeky smile, I would hand it to her, and turn, leaving the building. She'd call me, or these days text, and we would fall madly in love.

Now what would actually happen? While walking over to the table to talk to her, I would most likely trip, throwing my coolatta. Knowing my luck, it would hit her directly in the middle of her luscious locks, running down her back. She would turn, utterly disgusted with the world, to see me right there, already standing with 300 billion napkins, trying frantically to clean everything up, apologizing no less than 100 times. Perhaps somewhere in the midst of this commotion, she would see my klutzy charm, or perhaps she would pity me, but she may forgive me. We would talk through the clean up, then I would still, intrepidly, ask for her number. And that, my readers, is how I would gain a new friend. Not girlfriend, friend.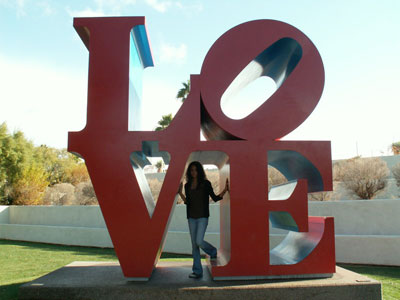 © Shannon E., Glendale, AZ