True Love
December 7, 2013
Some things are meant to be broken, others are meant to be protected. My heart is not suppose to be shattered into a million pieces. It's not meant to be broken into so many pieces that not even a professional puzzler couldn't fix it. My heart is meant to whole, protected. It is the most fragile part of my life. One crack and I can't trust a soul. But he did it. He broke my heart; actually he shattered it. How am I suppose to trust another man in this world? How will I ever love again? But I guess that's the point I'm not meant to love again.
Or at least that's what I thought until I met him.
He came into my life when I finally had given up on trying fix up my screwed up heart. After my ex left me for my best friend, I couldn't get my s*** together. It didn't matter how many apologies I received or how many friends tried to cheer me up. I couldn't get it together, all I saw was the wreck they left behind for me to clean up.
I trusted them both. She had been my best friend since pre-k. We were more like sisters. And he was my high school sweet heart. We had been dating for six years. But one day I went to his room to surprise him with his favorite meal because he had cancelled our date due to "being sick." What I didn't expect was to walk in on him having sex with my best friend. What I didn't want to hear was that they had been having an affair for six months or that they loved each other. But I really did not want to hear is the news my friends brought me the first day I agreed to go out.
They were engaged.
They were getting married.
He wanted her more than he had ever wanted me.
That night while at the party, I met him. He danced like a pro. He flirted like it was his first language. And he flirted and danced with me that night. Only me.
I thought that after that night he would want nothing to do with the drunken girl he had met at some stupid party but I had been wrong. The very next day I went to Chick-fil-a and he was there. He left his table with his friends to come talk to me. And he never left. He sat there with me for two hours just talking and getting to know me. He even asked me on a date. Of course I said yes, I am not some idiot that does not know how to answer a hot guy who wants to take her on a date.
I got ready in no time for our first date. He took me to the most amazing place: a moonlight picnic by the school's lake. That night we were out till the sun came up. Just talking and laughing. We told each other everything from our worst experience to what we wanted out of life. Over the next several months he became my everything. He repaired my broken heart. He became my love.

So I guess a broken heart can be fixed. But it takes a lot of love and a lot care. It takes someone who is willing to look at you for who you are. Someone who wants to make you smile, someone who wants to give you a reason to smile. Someone who will do everything in his power to see that you never get hurt again. It takes your heart to find your one true love to heal you.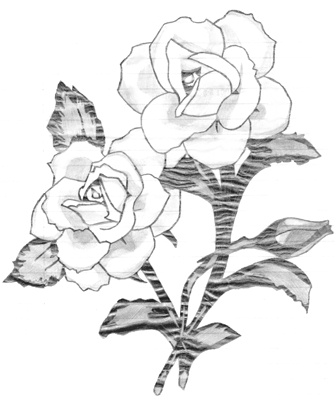 © Christy P., Providence, RI