Girl Meets Girl
June 29, 2016
Someday you will meet a girl and she will treat you with such fire and longing you won't know what to do with it all. Someday her soul will bump right into yours, and lightning. You'll fall for her, fall into her, a symphony of feeling pumping its way throughout your inexperienced heart.
This girl will wake you. She will shake you from your dull, chaotic universe and punch cracks in the wall until her sweet radiation can push through. You will bloom for her, emanation upon emanation of want, of down on your knees desire, of painstaking prayer, of kneeling beneath star and moon, of please-let-me-have-her-my-god-let-me-have-her. Your want will be big and your hope will be bigger, and all the planets will see it. See the way you swell for her; the love of your life, your all, your everything.
Someday she will carry you out of the mouth of your own longing and show you a new way. So together you can build another world, one where there is safety, where this is a story of stardust not gunpowder, where you can hold each other without fear of who might be watching. Someday this girl will love you and you will love her, in dizzy, incomparable ways. Someday she will kiss you at exactly the right time in exactly the right way, and your blood will turn to light. She'll learn your volcanic places and adore them, make you burst and burst until you can't speak, until you cry out, reaching for her, calling on angels. Words won't be enough and she'll be okay with that. She will take your face in her hands and never let you forget that you're wanted. You will dissolve; all your hidden aching bared for her warm eyes, all that despair turned quiet.
It will make you weep. It will make you unbreakable.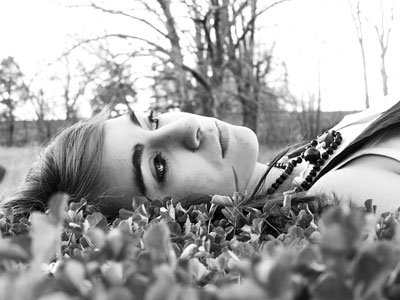 © Jasmine R., Bourbon, MI