Back to the Tavern
February 9, 2022
There is a world in which we can live. It is full of magic and mystery. We can be happy there. Sitting in taverns and drinking whisky until the sun rises in the morning. We'd set out into the wilderness, traveling from town to town, saving people, apprehending villains, and earning money. After a day of adventuring, we would return to the same tavern and drink. We'd listen to the bards play music and tap our feet along to the songs we know.
The next day we would set out again, rinse and repeat. Killing monsters, saving townspeople, earning gold. It's a hard life, but it's fun.
I wake up in the morning, strap on my armor, and walk next door to say good morning to you.
But you aren't there.
No matter, I think, and head downstairs, hoping to see you drinking whisky or eating breakfast. Instead, I see you in front of the TV, lying on your side, facing the flickering screen, swimming in empty cans of beer.
Let's play a game, I say, let's go to our secret world. Let's go back to the tavern.
But you don't respond. There's no note, no apology, only crinkled chip bags and bottles of pills on the carpet.
And I mourn because in this world, this awful world in which we had to live, there's no spell to bring back the dead.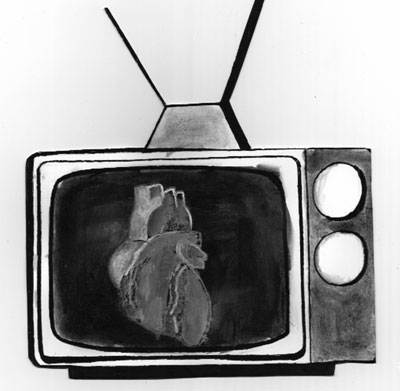 © Brooke S., Indianapolis, IN