Lights
May 9, 2010
A loud roaring filled the air as we began our slow descent back down to earth. As I peered out of my porthole down at the scenery below me, I could see a motorway stretching on for miles among the bright orange lights of the city. Tiny white dots followed each other, scurrying down the long main road like tiny fire ants.
Lights continuously flickered, glittering luminously in the dark twilight. Being so high up in the air made you feel as if you did not belong to the bright aluminous earth below, but as a different life form, merely passing by.
An alien, discovering life on a different planet, as an outcast from the bustling world below.
I felt the large swan swoop, and we found ourselves flying inevitably down to earth...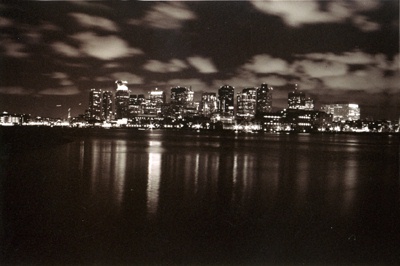 © Hoang P., Rochester, NY