Run. (Part 2)
June 25, 2010
Damien was the one took me in, got me started in this world, in this life. He was there for me, and I trusted him with my life. He enrolled in my high school, befriended me, and made me trust him. Little did I know, it was all part of his plan, all part of their plan.
Then, one night, I was alone. I was sitting in my box-size shabby room in my box-size shabby house, listening to music, peacefully, when a tap came at me window. I was scared, but then I saw your face, and everything was okay again. I remember thinking, its just Damien, there's nothing to fear. It's just Damien. And the whole time I knew something wasn't right, I knew that something was wrong with Damien's sly smile today, there was something hiding behind it.
I opened my window. He came to me. And he told me the truth about him, about everything.
And then he made me an offer.
"You can have a new life, Cal, you can move on from this one. Isn't that what you always wanted? A chance to start over? A better life? That's what I'm offering you, Cal! Just think about it: you and me, together, living the good life. I can make all of your problems disappear, just like that, Cal. I promise."
I made the mistake of believing him.
He knew I was vulnerable. He knew I was weak. He knew I had no will to live, that I hated my life. So he chose me, he took me in, but not as a friend as I once thought, but as a kidnapper of souls, of people, and of lives. I was just one of the people along the way.
That night, Damien changed me.

***
I live with the demons now, a whole clan of them. Luka was the one that took care of me primarily though; as soon as Damien introduced me to the demons I had barely seen him. Luka took care of me now, but barely. He just showed me the way of the clan, showed me how to survive. He showed me how to please the Royals, how to abide by their laws.
Luka was not a friend, but he was not an enemy.
It's amazing how many secrets can be hidden on earth, unseen by the humans. We hid right in front of them, right in front of their faces, and yet they never saw us. From time to time, one or two humans would catch onto the killing patterns in the area, and think they knew what was going on, but they always dismissed the idea because it was too out-there.
That's what I used to think too, but not anymore. In this world, you learn to realize that anything can be true.
The Royals. The Royals control us, handle us. They make us abide by certain laws that everybody despises, so my question is, why don't we all just leave? Why don't we all just run?
Because we are scared. We, the vampires, the deadliest creatures on the planet, fear the Royals.
And we have nowhere to run to. We are alone in this world.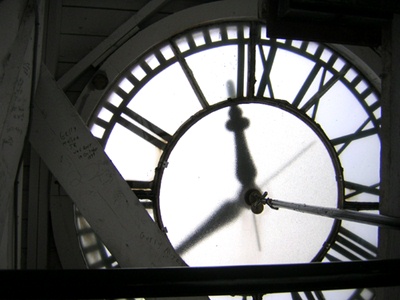 © Tatyana Z., Norwood, MA