Was What I Saved Worth Saving?
October 6, 2010
This day unlike most, did not end like I wanted it to. You see, I'm not like you. I... can see things you can not. For example, the future. Yeah I said it, and just wait tell you hear what happened today!


It all started out great. I got up and got ready to go, mom was taking me to go shopping for the school dance. Anyway, where I live, everybody is rude. At least on the road they are. Out there its kill or be killed( I did not mean that literally). People where trying to pull out of the parking lot and nobody would stop and let them go. I mean come on people! Is it really that bad to spend to seconds of yer life letting people go ahead of you? Before it happened I had gotten on of my many freaky visions, most of the time I ignore them because I cant really do much about them, and there not really that serous. Just a missing cat getting, or a dog stuck under a fence(while I'm at school). But today was a totally different story!



A man with his hood pulled up was walking into various stores with a large briefcase. The stores where all closing and everybody was in a hurry to leave, nobody noticed him. He was smiling! "tic toc...tic toc" they where bombs!


I came out of my vision screaming. My mom was trying to get me to be quite, but I couldn't...the last thing I had seen was all those poor, poor souls get blown up. My mother was not going to stop, she was going to drive by! I couldn't let that happen. I hastily unbuckled my seat belt, jumped on my mothers lap and slammed on the brakes. Mother gasped and fainted, like any rational person would do. Not me though, I had work to do. While all the cars behind me where honking I waved for the other cars to go. I needed to hurry, I didn't have much time left. Once all the cars had pulled out, I attempted to wake mother, but she was out cold, no matter what I did she wouldn't budge! By this time the other cars had given up honking, they where driving by giving me a dirty look. Then everything went black. Was what I saved worth saving? If I couldn't save my self?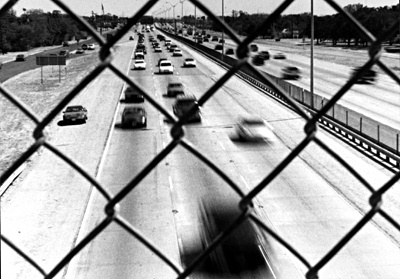 © Matt Bullock, Highland Village, TX