Trapped
January 15, 2011
We were trapped, Scarlett and I, looking down upon the world from our frozen glass world. Ice twinkled in her eyes, as Scarlett reached down to feel the shimmering glass beneath our feet. She wasn't confused or unhappy- Scarlett didn't get confused or unhappy. She was simply here, wherever here was, detached from all she loved and knew.

My mind couldn't help traveling back to the days when it was just me, Scarlett, Olive and Kate, the days where we would run barefoot in the lush grass by the brook in the back of Kate's house. When our faces were warmed by the sun, and not sealed into an icy state.

Scarlett reached up a hand to feel the ice on her face, wishing, as I did, that it would melt away. That our icy bodies would become free again. But it was what we did, the pact we made together, that would keep us formed like this for eternity. We were not in our world, nor were we in Heaven, we were just somewhere. Somewhere were humans didn't exist, only bodies covered in ice, walking among a glass surface, able to look at the normal world below us. At first, Scarlett called it "halfway to heaven" but I knew that wasn't where we were. I knew we weren't being punished, but yet we weren't being rewarded.

The blank faces among us did not try to break free any emotion, but moved in quick, swift motions to get to where they were going. In this world of ice and glass, there wasn't many places we were able to go. We didn't eat, instead we were given a tablet they called food. We did not sleep, for we needed not to. We didn't need anything or anyone here the way we had.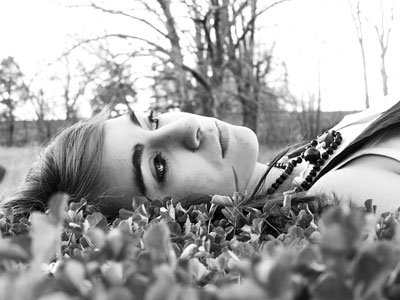 © Jasmine R., Bourbon, MI