The forgotten
May 4, 2011
It was perfectly normal, the Elders told Corinne. Almost no one joined the ranks of the Remembered. That honor was bestowed upon historical figures; George Washington, Michelangelo, people who had made their mark on society. Some figures of pop culture were Remembered as well, Micheal Jackson, Elvis Presley, but most people became forgotten. The forgotten were a lost people, revered by only close friends and family. The forgotten were vulnerable, their lives depended on the thoughts of the Others, the people that had yet to meet the forgotten. Corinne could feel herself fading. Her mother was a forgotten too, alone with her sister Victoria and her brother Lucas, both of whom were too young to make a mark. Only Corinne was truly in danger of being Lost though. Her fate rested in the hands of Tara, her one close friend. Occasionally, Corinne would leave the land of the forgotten and place something in Tara's path that would remind her of her old friend, even though the forgotten were forbidden to interact with the Others. Despite Corinne's best efforts though, she began to fade in Tara's mind. Slowly, her feet faded, her legs, her torso as Tara forgot what her friend looked like, sounded like, felt like. Corinne couldn't move. After a while, she could only watch helplessly as Tara forgot her nose, her lips, her hair and her eyes.
Where Corinne once stood, there was only emptiness. As she forgot Corinne, Tara felt a shocking sense of grief, as if she was being dumped in a vat of cold water. She felt loss, but she didn't know quite why.
Just like that, Corinne was gone.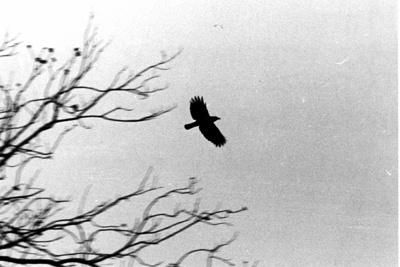 © Jacqueline T., Flowermound, TX