The Wars
November 18, 2011
Chapter 1: The Flame

Most orphans feel alone, helpless. But not me, I am Natalia a Dragon Rider. It's humorous by how many people are touched by the fire when born. The fire, well it's a green flame produced by the first dragon ever tamed.
Only children's whose birthday is on April 16 is burned by the fire on their forearm. You start to tame your dragon once you can say your name.
I share my birthday with Raquel and her dragon. Raquel and I have have chosen to do everything together, from picking our dragons, to cleaning the woods. People in town call us "The Twins."
The Forest of Dragons was founded by my ancestors. Being an elf expands your life time. Compared to some people in the tribe 80 year-olds are considered young.
Raquel is her own person. She ditches the crowd for a friend. She is easily spotted with her hair. Her hair is so blond it almost looks white. It is shoulder length and is normally tied back in a high ponytail. Her eyes are as vibrant as the fire that burns in the center of town.
As for me, I'm not as easily spotted. The only thing out of place on me is my eyes. One of them is green while the other one matches my dragons eye, a bright yellow. My hair is long and a dark brown, and is normally in a braid.
Kura, my dragon is now 16 along with me. She is a teal blue with bright yellow eyes. She has long talons, and the ridges running down her back are an ocean blue. Kura and I communicate through touch. Whenever I go to touch her or she touches me we touch minds. In less than three months Kura and I can join the war.
If you are a Dragon Rider the King forces you to join the war once you turn seventeen. Raquel has been nervous about entering the gory world, I'm all for it. The woods, that we have called home, is beginning to take over my life. I'm ready to enter the adventure of the army.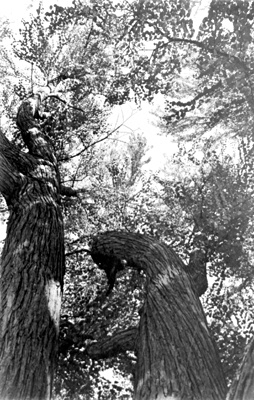 © Tim K., Marblehead, MA