Half Bloom: Part Two
February 26, 2012
All I did was stand behind the front counter and sell some items to customers. Just as twilight faded outside, I started to close up. I counted money, organized statues and pottery on the shelves, and put some prices on things.
Just as I was about to leave, I gathered my homework and money. The bell over the door rang.
"Sorry," I started. I didn't even care to see who it was. "We're closed for the night." I stood up and looked over at the door. A short figure was there, wearing a long, leather brown cloak. His face was shaded because of the hood hug over his eyes. The man held something in his cloak. Dralix crept across the counter trying to hide from the mysterious man.
"I just want to get rid of something," he said. I put my arms on the counter and leaned slightly forward.
"Fine, but let's make it quick."
He took the item from behind his cloak and placed it on the counter. "I don't want any money. Please, just take it," he sounded desperate.
It was an orb, like the ones fortune tellers use. Inside it was a gas of a blue hue, swirling around like storm clouds.
"Cool, I'll take it." I thought for a second. "You sure you don't want any money?"
"Yes, I'm sure." Without another word, the man left. I stared at the orb for another minute. It was a very unique piece of material, beautiful almost.
Dralix came from hiding and returned to his perch on my shoulder. I picked up the orb and stuffed it into my bag. I ventured home, passing many other shops in this little, rundown market. It almost seemed abandoned, left to rot and fall to pieces. Signs and rusty door hinges creaked as I walked by.
I followed a dirt path into a thick forest. A small light burned in the distance and I tracked down the source and found that it came from a house. I walked up and opened the door. My mom sat in front of the fireplace and was waiting to greet me.
"Hey, honey. How were sales today?" She asked.
"Pretty bad actually. No one sold us anything and only about five people bought something." I walked over to her and gave her today's earnings. She stared at the money, disappointed.
"We won't be able to keep the shop open with this kind of money." She looked in my bag as I closed it and began to walk away. "What's in your bag?" I tried to come up with a good cover.
"School stuff; my homework, quill, and ink."
"Anything else?"
"Oh, you mean the orb for alchemy homework?"
She nodded and let me go to my room. All it was was a bed, a desk, and a den for Dralix. I turned on the lantern on the floor to light up the room.
Dralix flew off my shoulder and into his den. He gave a little breath and a dark orange flame lit a mini fire pit to keep him warm. He looked back at me.
"Yeah, I know. I'll go get us something to eat." I headed out of my room and into the kitchen. My dad was washing off some fruits and vegetables he must have harvested before dusk.
"Hi, son. How was school today?"
I picked up some carrots and cabbage and started to cut some up. "Boring, like always."
Once I finished cutting up the food, I put them in a along with some water for soup.
"If you're not going to tell me about school then what about your friend Felix?"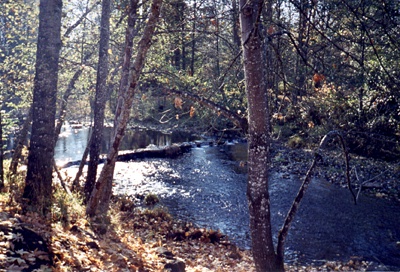 © James C., Dallas, OR