Gone.
October 3, 2012
Walking through the battle field all I could see was burning trees and dead bodies. Then I saw what I most dreaded; my mother lying there, blood streaming down her head, her lifeless eyes staring up at me in despair. As the agony hit me I noticed my father next to her, their hands inches apart. Now I am alone.

The sorrow knocked me hard. I sat down next to parents and wept. Suddenly a sharp stabbing pain raced through my body and I felt dizzy and faint.
I woke up, aliens surrounded me. The humans are gone.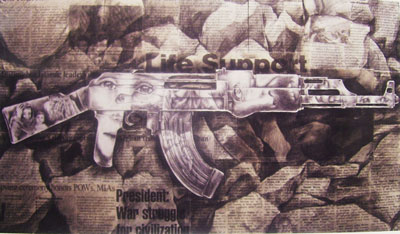 © Claire V., Lubbock, TX