CALLING ALL SUPERNATURAL FANS
May 8, 2014
OK, so I'm writing a novel about two demons who came to a town in the 1600's and the townsfolk killed one so the other, who was kind of the dead demon's wife, laid a curse on all the members of the council and all the people that the council's kids would die before they turn 18 and none of them would get to leave, not even their kids but an angel lifted the curse so they could leave town but the curse of the council was too strong to be lifted so the kids would still die.

Then, over 400 years later, two sisters buy the manor that used to house the demon and stay there with their 'nanny' who watches the estate while they go to high school. But the two sisters are demons. One sold her soul to save their other sister while the other one was basically satan's daughter. But the other sister died and the Devil made the deal that she can get her soul back after collecting 100 souls for him and once she does,her heart will beat again and she can live her life out.

But there are Hunters in the town, who realize that the nanny is the same demon who cursed the town in the 1600's and is trying to kill her but one of the hunters fall for a demon and it's very dark and angsty and I wanted to know if anyone wants to read it or if it sounds good??? Email me if you'd be willing to be a beta-tester???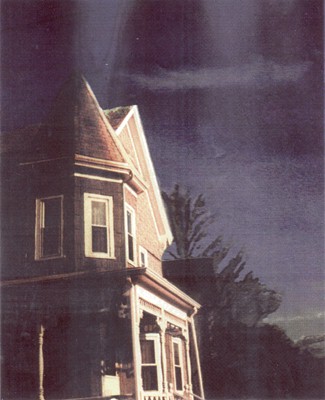 © Elyse G., Wilmington, MA