The Mind of Edward Cullen: Twilight
January 4, 2009
May 20


My name is Edward Cullen; I'm 108 years old… and I'm a monster.
I'm never kept a diary before and I'm not sure how this whole thing works, but I need to get something off my unbreakable chest…
I, Edward Anthony Mason Cullen am a bloodthirsty man-eating vampire… I live with 6 other vampires - Carlisle, Esme, Jasper, Alice, Emmet, and Rosalie. (My family, of so many words) The only reason I'm writing in this dumb book is because I can't share much with my "family"… you see, most vampires have powers of some sort. Alice brings with her premonitions… she can see the future. Jasper (Alice's mate) can calm, Emmet is strong; stronger then the average vampire. Rosalie (Emmet's mate) now Rose- doesn't have a power, she's just beautiful, and she knows it. You could say she's very much conceded. Esme is our "mother". She's loving and caring as if she had given birth to every one of us herself. Carlisle is the head of our coven (family). He truly is our "father". Now me, well I don't have a mate. I guess Rose would have been the one but I never really felt it… that feeling - plus she can be a real pain in the ass!
And yes, I have a power as well, I can read minds…

All right, I'll just get to the point. When she walked into the room I have never wanted a human's blood so much in my life!!! I have had human blood before, but I don't want to be a monster… so that is why when Carlisle was just beginning our coven we all (Carlisle, Esme, Rose and I) decided to only feed on animal blood. To only feed on animals, is like a human only eating tofu; it keeps you strong, but never fully satisfies… so we call ourselves the "vegetarians" of the vampire world.

Her name is Bella Swan and I want her…. Oh, how I just want to kill her, just so I can feel her blood on my ice-cold immortal lips… I first saw her in the lunchroom. I normally notice no one, but they all notice my family and me first thing. So did she - I probably forgot to mention that we are unforgettably beautiful. Everything about us reels you in, our voice, our face, even our smell: WE ARE DISIGNED TO KILL! And with that it helps make it easier. I first smelled her blood when she walked into Biology. Foolish girl -- she stepped right into my pathway, and her scent hit me. And of course, she sat in the only open seat, right next to me. I thought of many ways to kill her - after class, walk her to last period (which she would never make it to), but I couldn't wait an hour; I would have to kill her then, right then. There were witnesses that would notice a dead girl in the middle of the room and a bloodthirsty man over her unable to stop himself. I could of always killed all of them, break their necks with the snap of my fingers, she wouldn't know what hit her, and then I would swoop in and drink, drink and drink till I had her dead in my arms.

But then I thought of my family. We already had to move once because Jasper slipped up and killed a girl. And I don't think Esme could take it again, and how could I do such a thing to Carlisle? So, I sat there next to the girl, with my fists closed tightly and my body unmoving, and as soon as that bell rang, I ran. Without a care in the world who saw me, and I did not stop till I came here to Alaska. As I sit here in the middle of the forest I think that I would rather kill myself then go back to Forks, Washington and kill that poor innocent girl. But I have to go back, for my family, and I'll try my damndest to save my family, and to save Bella Swan.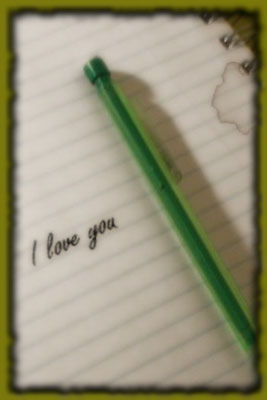 © Anonymous