Dearest Author (A Letter)
January 10, 2016
Dearest Author,

So I'd ask you how you've been, just as a courtesy, but first off, I'm not much of a courteous character. Second, I'm in a rush. And third, I already know that you're not doing too great, because you've really been venting a lot of your problems on us lately. Good luck with those, and I hope that you get through them, especially the one concerning your tyrannical, misunderstanding parents. I'll be sure to tell Fiora, the character that you coincidentally gave tyrannical and misunderstanding parents yesterday, that I wrote you. Maybe you two can meet sometime and discuss your issues.

Speaking of issues—I suppose I should get to the meat of all this. I feel obliged to assure you first that I have the utmost respect for you as an artist, and I really do admire your perseverance. You've been working at writing our story for years now, and even though you've gotten nowhere with it so far, you keep pushing on. Most people would have accepted their total lack of skill and given up, but you're a real fighter. I salute you.

With all that being said—and I mean this in the best possible way, really—

You're driving me insane.

Look, it's nothing personal. It's just that you're making everything so much harder than it should be, and it's starting to take a toll on our lives. Granted, I still haven't figured you out yet, so I don't know if you're one of those writers who loves happy endings and plans to make the good guys win and all the heroes fall in love, but I sincerely hope that you are that kind of writer, because otherwise we are all going to die the way things are going.

Look at the Shadow King, for example. This man has a big black spiky fortress of Doom just squatting there in the Darkened Heights, full of goblins, sorcerers, and demon-beasts that he sends down to attack us, with no apparent strategy to deciding which city to attack besides covering his eyes and smacking his finger onto a map. He always seems to cheat, too, because his forces always manage to show up too fast for us to call in allies—in the first book it took us a week to cross the Tresed Desert on horseback, but in Book Two the Shadow King's entire army of goblins trudged across it in three days—but even then, authorial cheating aside, we still manage to fight his armies off in huge, devastating battles every time they strike. And yet when someone asks why we don't just gather our allies, go to him, and end this thing once and for all, they're always told that we couldn't possibly assemble the forces to fight the Shadow King's army yet.

Let me say that again. Every time the Shadow King has attacked us, presumably with the goal of actually winning, we've won. But you won't let us go attack him because we're somehow all too weak to beat him if we try?

…Do you see why I wonder if you have a grudge against us?And Destiny save you if the reason behind all this is that you're saving the big battle for the last installment.
There are other things too, of course, but they're probably more personal than anything else, so I'll try to keep it brief (give me a second to check that the door is locked—I'm about to say something bad about Destrian, and if anyone finds out that I disagree with the Chosen One, they'll probably boil me alive). I think the biggest problem about him is that I'm not sure he's exactly ready to become the ruler of the Five Realms, even though the pendant of Oex'athar chose him and everything. I mean, he's a nice guy and all, and I know he's basically your baby, so I don't want to be vulgar about it, but… look, he grew up as a peasant boy. That probably sounds rich coming from the mouth of an assassin girl who hails from the dirtiest hole of a town in Goderach, but at least I know I'm not qualified for the throne. Destrian has no clue. Herding rival nations and traitorous nobles is a whole lot different than herding sheep, but no one ever thinks about that. They just allow him to make big decisions just because he's the Chosen One and then act all surprised when things go wrong.
…And you know, that's another thing. When he does do stupid things, how is it that I'm the only one who ever notices that it's stupid? Like the catapult incident. Don't even get me started on that one. And even then you won't let me explain anything to him. You just let him go around flashing his pretty eyes at everyone and convincing them to do what he wants just because he's the protagonist. So I guess what I'm saying is that you'd better watch this story like a hawk, because if you ever turn your back and miss your window to introduce a mysterious rescuer or bend gravity to save his hind end, you're going to get him killed doing something stupid that he never got the chance to learn was stupid. And trust me, if he does die like that, I will turn my skills on you this time.

Alright, I'm running out of time, so I'll just get in some final observations. Princess Eleannalanatheia is a decent fighter, but she's still a spoiled brat, she always needs rescuing, and you keep comparing her eyes to things like cobalt diamond water—which distracts me, especially when I'm trying to find reasons not to throttle her. While I'm at it, we can also all see what you're doing with Destrian and Eleannalanatheia a mile away, and I am telling you, just don't. Please. There is no way in the Five Realms that those two are compatible, other than the fact that they're both breathing and have functioning bodily organs. And besides that, the dwarves Flint and Crag, as much as I love them, have no actual personalities besides getting drunk and swinging large metal objects, the pendant of Oex'athar won't work at times other than climactic final battles, and Zyrd is obviously a traitor. You keep making me pretend that I don't know. Quit it.

Ah, just heard the battle horns. I'll have to leave you here. But listen, before I sign off—I know I've been blunt, but I hope you understand that, like I said, it's not personal. It's just that it's our story as much as it is yours, understand? We'd like to have a shot at seeing it through. Trust us a little. We won't let you down.

On behalf of the Five Realms, I wish you safe travels and good company. And from me: Good luck. For both of us.
Your beloved assassin,
 
Thryss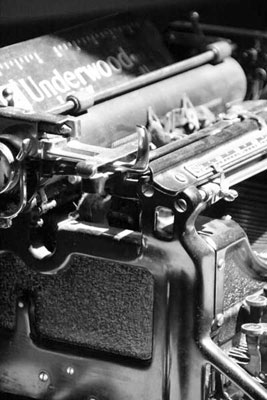 © Nina F., Roanoke Rapids, NC