Aviana- A Warrior
February 26, 2014
Aviana, her name of freedom she strives for. She walks straight and tall with her pear-shaped frame. Her long fingers gracefully brush her long wavy brown hair. Her tan skin compliments her hair, yet contrasts against her pale plump lips. The common brown eyes of a 15-year-old Hispanic girl are replaced by her deep black eyes, holding a life she is trying so hard to forget.

She grew up in a house where arguments always lead to her mom slamming the door, and her dad leaving for two days, coming back with roses and eyes of guilt. Even when she was seven, she always remembered watching the silent tears fall from her mother's face after she found out her dad was cheating on her mom. From that moment on, her mother kicked her dad out of the house and started to come home drunk every night. Her brother is another silent witness of watching his mother become a monster since the age of five. She is 15; her brother is 5, both growing up learning never to love again.

Aviana became cold hearted after her parents divorced. She became a distant person, just relying on her school, work, and brother to keep her distracted from her dark life. She was always reading books, to get a better future, as well as taking the mother role for her brother. She had to be the mother her brother didn't have, she would work part- time, and tend to him. She pushes away the people who want to help her, who want to be let in her life, but she is afraid getting hurt like her mother did.

She hides her fear behind a mask of the good student, always getting straight A's in all her classes, and acting like the toughest of the tough. She writes poetry to let out her feelings, and memories. Her only gateway is music. She writes songs and sings them to herself so she can always stay connected to her sanity. She is staying strong for her family, she is fighting through all this, she is a warrior.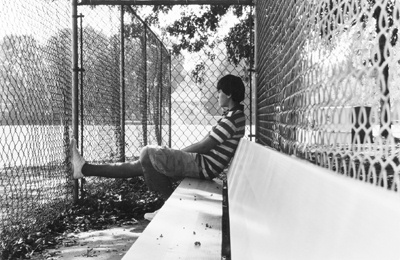 © Kyle W., Pompton Plains, NJ